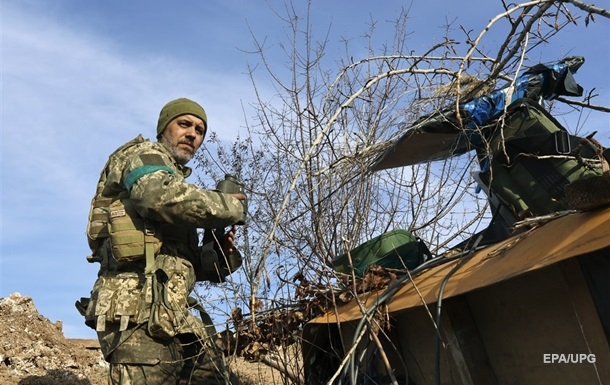 Armed Forces of Ukraine are preparing a counteroffensive
The Institute for the Study of War in a new report analyzes the actions of Russian dictator Vladimir Putin and predicts the course of hostilities in Ukraine.
Vladimir Putin shows no willingness to negotiate and retreat from his maximalist goals in the war against Ukraine. This means that the only viable option for Ukraine and the West is a series of victories for the Armed Forces of Ukraine – changing military realities in such a way that the dictator was forced to accept it de facto, the Institute for the Study of War believes, based on which it predicts further war scenarios.

Failure upon failure
"The war will continue as long as Putin believes that he can impose his will on Ukraine," ISW experts are convinced.
However, Putin makes clear in his words and actions that he has not yet come to that conclusion, despite the failure of his significant military effort this winter. His attempts to freeze Ukraine and Europe in order to force them to capitulate ended in nothing, and the Russian winter-spring offensive operations, which were supposed to reach the borders of the Luhansk and Donetsk regions, are close to culminating without realizing this goal.
Continued attacks in Bakhmut and Avdiivka have become not only pointless, but actually detrimental to Russia's preparations for the next phase of this war, which centers around a future Ukrainian counter-offensive, ISW analysts say. Whether or not Russian forces can drive Ukrainian forces out of Avdiivka or Bakhmut, they will not gain a significant operational advantage, as they lack the ability to capitalize on such progress even if these cities are captured. "It seems that the Russians have little chance of achieving at least tactically important conquests in the western part of the Donetsk region or along the front line in Lugansk, but attacks in all these areas continue," the Institute experts state. According to them, Putin's continuation of these offensive operations in the current operational and strategic context is a strategic crime. It is spending limited Russian combat power chasing operationally meaningless gains rather than preparing its forces for a likely Ukrainian counteroffensive, analysts say.

What does Ukraine need
In order to convince Putin to start negotiations on terms other than achieving all of his stated goals, a series of successful Ukrainian counter-offensives (not just one) is a necessary – though not the only – prerequisite. "Ukrainian forces must show that they can do what Russian forces are not capable of: namely, change the reality on the ground with military action," ISW analysts state. The Armed Forces of Ukraine must inflict even more damage on Russian military strength: "to the point where it becomes clear to Putin and his inner circle that the Russian army cannot hope to improve the outcome of the war by continuing to fight." "Therefore, numerous major Ukrainian victories at the operational level are probably critical to creating any prospect of a negotiated solution to the current conflict or to force Putin (de facto) to accept unfavorable military realities in the absence of a formal settlement," the experts conclude. Institute.
The ISW sees reason to expect that the Armed Forces of Ukraine can really achieve success in counter-offensives. In this war, Ukraine has already carried out two large counter-offensive operations, not counting the ousting of Russian troops from Kiev and northern Ukraine. And although various world analysts debate the ability of Ukrainian forces to break through the prepared defensive positions of the Russian Federation, the fact remains that while Russian forces have shown that they cannot achieve significant success at this stage of the war, Ukrainian forces have not yet suffered defeat in such attempts.