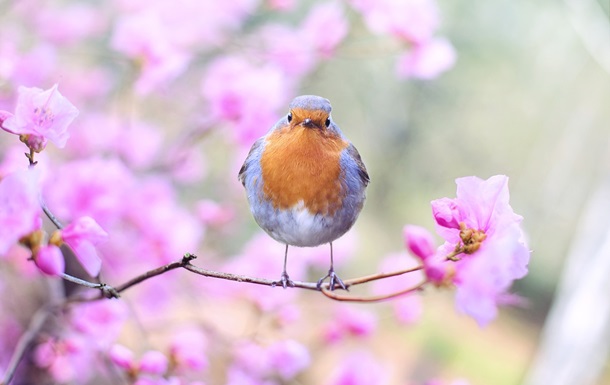 Photo: pixabay.com
Horoscope for March 30
Thursday, March 30, 2023 is the tenth day of the lunar calendar. The moon is in the zodiac sign Cancer.
This is a very positive day, which is suitable for new business and communication with family and friends. You will feel a surge of energy. You will be filled with various interesting ideas.

Aries (21.03-19.04)
Tomorrow will be the day when you can have new opportunities and perspectives in your life. You will feel energetic and cheerful, ready to take on any business. However, do not forget about your loved ones, do not spend all your energy only on yourself.

Taurus (20.04-20.05)
You may encounter some surprises in your work or personal life. Be prepared for changes and don't panic, everything will work out. It is important to remain calm and remain flexible in dealing with problems.

Gemini (21.05-21.06)
You may feel a little frustrated or insecure about your abilities. Don't worry, this is a temporary condition. Find time to rest and relax, and try to do your favorite things.

Cancer (22.06-22.07)
Tomorrow will be a good day for new acquaintances and expanding your social network. Don't be afraid to step out of your comfort zone and try something new.

Leo (23.07-22.08)
You may feel strong energy and motivation to achieve your goals. But be careful and don't overdo your efforts.

Virgo (23.08-22.09)
Tomorrow you may face some difficulties in work or finances. But don't worry, this is temporary. Keep working hard and you will see the results of your efforts.

Libra (23.09-22.10)
Tomorrow will be the day when you will need to show your perseverance and determination. You may encounter obstacles, but don't let yourself get tired, keep moving forward.

Scorpio (23.10-21.11)
Tomorrow will be a good day to spend with friends and family. You may be able to find new friends or partners who will help you realize your plans.

Sagittarius (22.11-21.12)
Tomorrow will be the day you focus on your career and achieving your goals. Don't be afraid to take on more responsibility and demonstrate your leadership qualities.

Capricorn (22.12-19.01)
Tomorrow will be the day when you may feel a little insecure and confused. Try not to think too much about your problems and focus on helping other people.

Aquarius (20.01-18.02)
You may feel tension in relationships with loved ones, but it is important to remain calm and find a compromise. Your talents and skills will help you succeed in your work.

Pisces (19.02-20.03)
You may run into some difficulties, but don't panic. Try to remain calm and make decisions based on facts, not emotions.

News from Perild.com in Telegram. Subscribe to our channel