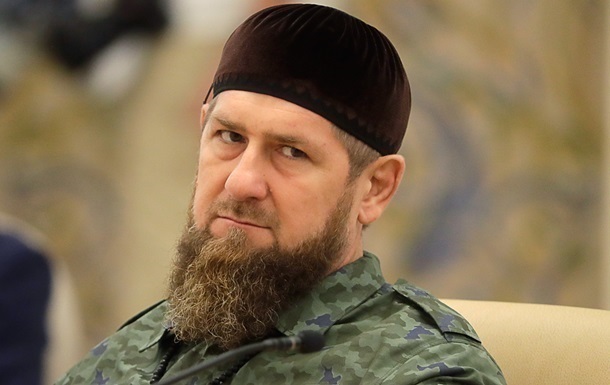 Photo: TASS
Kadyrov, his 15-year-old son and an entourage of Chechen officials visited the site of the attack
The Chechen leader made demonstrative actions in response to the attack on the police station, as he fears for his ruling regime.
The head of Chechnya, Ramzan Kadyrov, defiantly responded to the attack on a police station in Chechnya. These actions on his part indicate that he may be concerned about the stability of his authoritarian rule. This was stated by analysts at the Institute for the Study of War (ISW) in their report.
Chechen law enforcement officers killed two unidentified men who tried to carry out an attack in Gudermes in Chechnya on the night of March 28, Kadyrov said. Russian sources have circulated a video that allegedly shows two men shooting at a local police station.
The Kadyrov Special Forces University is located in Gudermes. However, it is unknown if the attack is related to this establishment. Kadyrov published footage showing himself, his 15-year-old son, and an entourage of Chechen officials and security forces visiting the scene of the attack and inspecting the bodies of the attackers.
The demonstrative review of the bodies could be aimed at enabling Kadyrov to boost his image as a "strong man" and also "to send a signal to the Chechens that any form of internal resistance to his rule will be eliminated," according to the ISW.
Analysts also noted that on March 13, Kadyrov met with the head of the Kremlin, Vladimir Putin. In their opinion, this was done in order to increase the relevance of Chechnya in the Russian political and military sphere.
Putin could use Kadyrov's fears of falling out of favor to press him to increase the role of Chechen fighters at the front in Ukraine, the ISW report says.
Recall that the police of the Czech Republic are investigating the theft of a breeding horse of an English breed, which occurred approximately on February 3-4. According to the media, Zazu is part of the property of the head of Chechnya, frozen under international sanctions.

Kadyrov said that the horse stolen in the Czech Republic was worth at least $10 million

News from Perild.com in Telegram. Subscribe to our channel