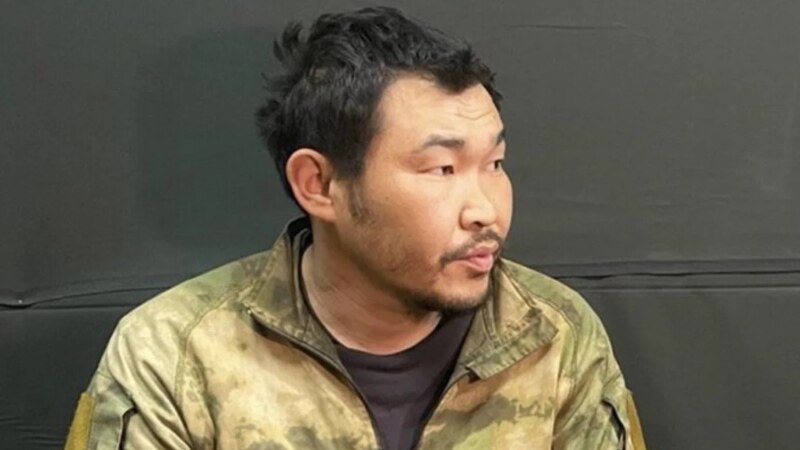 A court in the Kyiv region sentenced Chingis Dambaev, a Russian military man from Transbaikalia, to 12 years in prison. He was found guilty of violating the laws and customs of war for attempting to kill a civilian. This was reported by the Office of the Prosecutor General of Ukraine.
In April last year, Dambaev was exchanged for Ukrainian prisoners, and he was sentenced in absentia. In Ukraine, he was put on the wanted list.
Dambaev is a 31-year-old reconnaissance sniper from Buryatia. The court found that on March 8, 2022, near the village of Buzova, Kyiv region, he, being in a state of intoxication, stopped a car from an evacuation convoy. There were spouses with two children in the car, the military threatened them with a weapon and ordered the man to get out of the car and undress from the waist up. After examining the torso and arms, Dambaev mistook the civilian tattoo of the skull and eyes for Nazi symbols. He hit the civilian on the head with the butt of his machine gun.
After that, Dambaev took aim with the intention of shooting, however, as the verdict says, "the crime was not completed for reasons that did not depend on his will." "The very fact of the act and the involvement of the accused in it is not denied by anyone and is confirmed by a combination of evidence, testimonies of the victims interrogated in the trial, protocols for identifying a person from photographs," the prosecutor said.
When Dambaev was in captivity, Ukrainian journalist Volodymyr Zolkin interviewed him. In it, he told how he cleaned, as he thought, the corpse of a military man – he wheezed, after which Dambaev shot at him.
Dambaev's lawyer Viktor Paeta asked the court to "impose a sentence below the lowest limit" under the article on violation of the customs of war, since the defendant went to war because he allegedly could not find a job in Russia, and he had two little daughters to support him.
Earlier in Ukraine, a court sentenced Russian tanker Mikhail Kulikov to 10 years in prison in the case of shelling a residential high-rise building on the outskirts of Chernihiv. He admitted his guilt and stated that he did it at the request of the commander. Another military man from Russia, Vadim Shishimarin, was sentenced by a Ukrainian court to life imprisonment for the murder of a civilian in the Sumy region. Later, the court of appeal commuted the sentence to 15 years in prison.
At the end of September 2022, the UN Commission of Experts to Investigate War Crimes in Ukraine presented a report in which it stated that the vast majority of crimes identified could have been committed by members of the Russian army. The Russian delegation boycotted the meeting. Moscow denies the involvement of its soldiers in torture and abuse in Ukraine.