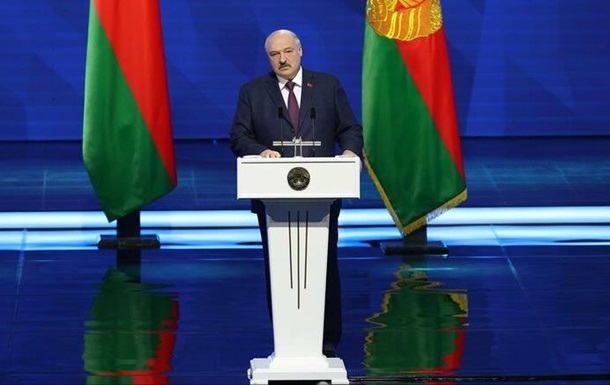 Photo: Press service of Alexander Lukashenko
Lukashenka is afraid of the consequences after the counter-offensive of the Armed Forces of Ukraine
Alexander Lukashenko offered to stop hostilities in Ukraine "to both sides" without the right to move military equipment.

A possible counteroffensive by the Ukrainian army will lead "to an irreversible escalation of the conflict" in Ukraine. This was stated by the formal leader of Belarus Alexander Lukashenko during his speech with a message to the Belarusian people and parliament on Friday, March 31.
"Now there is a lot of talk about the counteroffensive of the Armed Forces of Ukraine. In my opinion, this is extremely dangerous. This is the worst thing that is possible in the current conditions. Because it can cross out all hopes for the negotiation process and lead to an irreversible escalation of the conflict," he said.
Lukashenka also proposed to stop hostilities in Ukraine "on both sides."
"I'll try to risk suggesting a cessation of hostilities. Many now, especially in Russia, can say that we already stopped then in the Donbass, then the situation was different. But given these conditions, stop hostilities, declare a truce without the right to move, regroup troops on both sides without the right to overturn weapons, manpower and equipment. Everyone froze," the Belarusian leader suggested.
In his opinion, then negotiations should be started, but if allegedly "the West once again tries to use the pause in hostilities," Russia allegedly has the right to use all types of weapons.
"Then Russia is obliged to involve all the power of the military-industrial complex and the army to prevent the escalation of the conflict. And phosphorus ammunition, and combined uranium, and enriched uranium, everything should be involved. If once again there is a deception and even the slightest movement across the border is noticed, Ukraine or from the other side Russian movement of troops and preparations for the attack. The military will understand me," Lukashenka said.
In his opinion, all issues "territorial, restoration" and so on should and supposedly be "resolved at the negotiating table without preconditions."
Earlier, Defense Minister Oleksiy Reznikov said that Ukraine could launch several counterattacks against Russian aggressors. For this, counterattack corps are formed.

News from Perild.com in Telegram. Subscribe to our channel