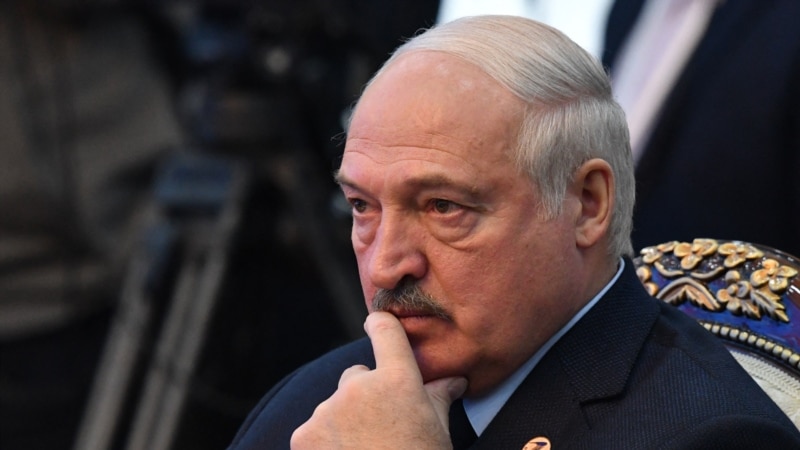 Belarusian authoritarian leader Alexander Lukashenko, speaking in Minsk on Friday with a message to the parliament and the Belarusian people, supported the deployment of Russian nuclear weapons in the country.
According to Lukashenka, this is "an opportunity to secure the Belarusian state and ensure peace for the Belarusian people." Lukashenka, without citing evidence, accused Poland and other Western countries of preparing an attack on Belarus with the participation of figures of the Belarusian emigration.
Russian President Vladimir Putin announced the deployment of tactical nuclear weapons in Belarus last week, substantiating this decision with a request from the Belarusian leadership.
Putin's closest ally in his speech also touched on the topic of the war in Ukraine. He blamed the West and the Ukrainian leadership for the war. Lukashenka also threatened nuclear war: in his words, "if the Russian leadership realizes that Russia will collapse, nuclear weapons will be used." In this regard, he called the plans for the counteroffensive of the Armed Forces of Ukraine extremely dangerous. "This is the worst thing that is possible in the current conditions. Because it can cross out all hopes for the negotiation process and lead to an irreversible escalation of the conflict," Lukashenka said.
The Belarusian leader called for a truce in Ukraine based on the current front line, "without the right to move, regroup troops from both sides, without the right to transfer weapons and ammunition, manpower and equipment." According to him, if such a truce is violated, the Russian military will have the right to use "both depleted and enriched" uranium – this also hints at the use of nuclear weapons in the conflict.
Both Ukraine and the Western countries that support it say that a truce in the current conditions, without the withdrawal of Russian troops from the territory of the country, is unacceptable.
There is no reaction from Kyiv and Moscow to Lukashenka's latest speech yet.
Belarus assists Russia in its war against Ukraine, but does not directly participate in hostilities. At the same time, the Russian contingent and military aviation are deployed in the country. The storage facility for tactical nuclear weapons, according to Putin, should be built by July 1. Plans to deploy these weapons in Belarus have drawn condemnation from the United States and its NATO allies.