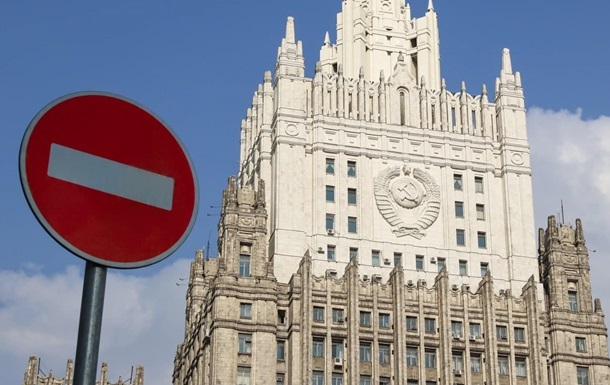 Photo: facebook.com/MIDRussia
Russia expels Estonian diplomat
Moscow's decision was a response to the expulsion of an employee of the Russian embassy in Tallinn.
Russia declared the Estonian diplomat persona non grata "on the basis of the principle of reciprocity." This was announced on March 31 by the Ministry of Foreign Affairs of the Russian Federation.
It is noted that on Friday the Russian Foreign Ministry expressed a "strong protest" to the charge d'affaires of Estonia in the Russian Federation, Yana Vanamelder, in connection with the announcement on March 24 persona non grata of a diplomatic employee of the Russian embassy in Tallinn.
"Based on the principle of reciprocity, it was announced that a diplomat of a similar level from the Estonian embassy in Moscow would have to leave Russia, and within the same time frame that was determined by the Estonian side for the departure of our colleague," the ministry stressed.
In addition, the head of the Estonian diplomatic mission was informed that the Russian Federation "will be forced to implement other retaliatory measures."
Moscow blamed "for the complete collapse of bilateral relations" on Tallinn.
Recall that last week the Estonian Foreign Ministry announced that it would expel an employee of the Russian embassy from the country for active participation in undermining the security and constitutional structure of the country.
According to the ministry, the Russian diplomat was actively involved in spreading propaganda that justifies Russia's military actions.
As reported Perild.comin January Russia decided to lower the level of diplomatic relations with Estonia and expel its ambassador Margus Laidre.
In response, Estonia and Latvia took similar actions against the Russian representatives.

News from Perild.com in Telegram. Subscribe to our channel