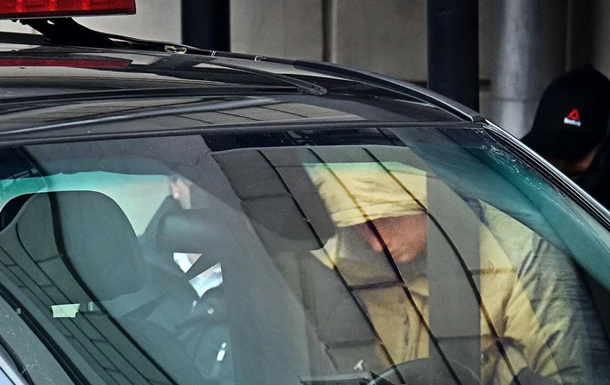 Photo: Kommersant
In Russian Yekaterinburg, an American journalist was accused of espionage
Neither the US government nor the publication was allowed to contact Evon Gershkovich, who was detained by the Russian FSB in Russia.
The Wall Street Journal (WSJ) is demanding that the US government remove all Russian journalists, as well as the Russian ambassador, from the country. The reason for this was the detention of an American journalist in Russian Yekaterinburg. This was stated on Friday, March 31, in the article "Russia took a journalist hostage."
"The expulsion of the Russian ambassador to the United States, as well as all Russian journalists working here, is the minimum of expectations," the editorial board noted.
The newspaper believes that the arrest of their journalist is a deliberate provocation aimed at "putting pressure on the United States and intimidating the foreign press that is still working in Russia."
Also, according to The Wall Street Journal, Gershkovich's arrest could be a response to accusations of fraud and activity as an agent of a foreign state, brought last week by the US Department of Justice against Sergey Vladimirovich Cherkasov, a Russian citizen. The publication stressed that Putin often takes hostages in order to exchange them for Russians who have committed crimes in the United States.
"The brazen arrest of an American journalist is indicative of a declining US ability to deter attacks on its citizens. The Biden administration on Thursday condemned the detention of Mr. Gershkovich, and we are grateful for that. But it is fair to ask why Putin believes he can kidnap Americans and not be punished?" – emphasized the editorial board.
Recall, on March 30, it became known that in Russia, security forces detained a US citizen, a journalist for The Wall Street Journal, Evan Gershkovich, in Yekaterinburg. The FSB accused him of "spying on an enterprise of the Russian military-industrial complex."

News from Perild.com in Telegram. Subscribe to our channel