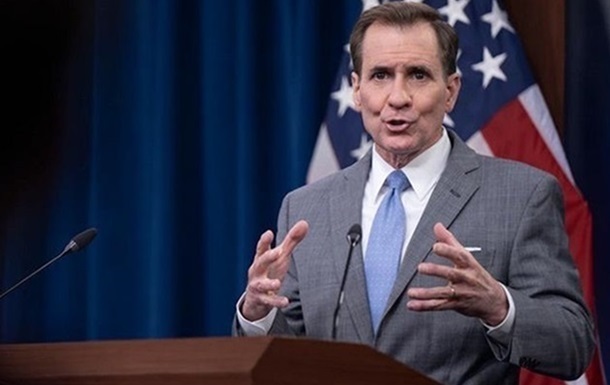 Photo: Getty Images
White House National Security Council Strategic Communications Coordinator John Kirby
A day earlier, White House press secretary Karine Jean-Pierre made a similar statement, noting that "Russia is not safe for Americans."
All Americans – even journalists – should leave Russia. With such an appeal on Friday, March 31, the representative of the US National Security Council, John Kirby, addressed the citizens of the country, writes CNN.
"Now is not the time for Americans to be in Russia. If you are in Russia – whether for business, pleasure, any purpose of travel – you need to leave now. Russia is not the best place for you, even if you are a working journalist. Russia is now hostile environment for American citizens. And if you're there, it's time to leave," Kirby said.
A day earlier, White House press secretary Karine Jean-Pierre made a similar statement, noting that "Russia is not safe for Americans."
Note that The Wall Street Journal demanded that all Russian journalists, as well as the Russian ambassador, be expelled from the United States. The reason was the detention of an American journalist in Russia. Togo is accused of espionage, but his colleagues believe that this is an action planned by the FSB.