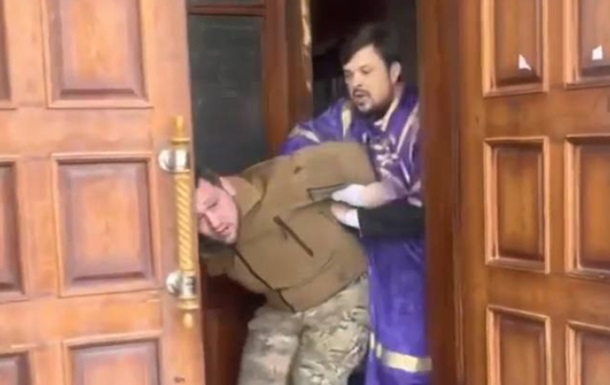 Photo: Video screenshot
On the video – military Artur Ananiev
The Ukrainian military was detained under the article Petty hooliganism after a call from representatives of the UOC-MP to the police.
Priests of the UOC-MP beat a military man in Khmelnitsky. This was stated by the deputy of the Khmelnytsky Regional Council Viktor Burlyk on Facebook and posted the corresponding video
According to him, the video shows military Artur Ananiev, who has been a volunteer in the 19th rifle battalion since the beginning of the great war. Previously, he received a concussion and a head injury.
"When the whole country is watching the situation in the Lavra, he himself went to the Moscow church to ask the question, 'How many people still have to die for you to stop going to the Moscow Patriarchate?'" the caption to the video reads.
Representatives of the UOC-MP, together with several parishioners, held Ananiev, pressed the military man to the ground and smashed his nose.
The clergy called the police, who took the injured soldier to the police station.
The man was detained under article Petty hooliganism (173 KupAP).
As we have already reported, earlier the border guards detained a priest with an invalid passport, he had close ties with Russia.
A drunken priest of the UOC-MP driving a car was stopped by border guards near Kiev

News from Perild.com in Telegram. Subscribe to our channel