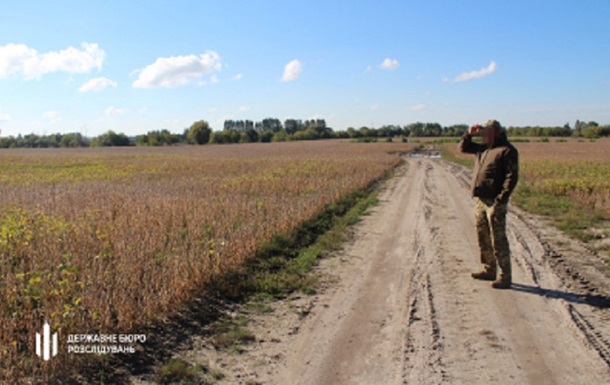 Photo: GBR
Agro-enterprise arbitrarily took possession of 45 hectares of land in the border strip
Due to unauthorized seizure and use of land for other purposes, the state suffered losses of more than UAH 7.2 million.
In Volyn, the head of an agricultural enterprise is suspected of unauthorized seizure of land plots in the zone of a special regime for land use, and the head of the Lutsk detachment of the border service is suspected of complicity in the commission of this crime. This was reported on May 11 by the press service of the State Bureau of Investigation.
It is noted that the company leased more than 284 hectares of land from local residents – owners of shares. To increase the company's profits, the farmer decided to expand the sown area at the expense of the lands of the border strip.
"The local border guard agreed to illegal cooperation and ensured unhindered access for the businessman's equipment and personnel to the areas under special protection. The workers illegally cut down trees and shrubs on 45 hectares and planted agricultural products on the territory," the SBI said.
According to estimates, the state, as a legitimate owner, suffered losses of more than UAH 7.2 million due to unauthorized seizure and misuse of land.