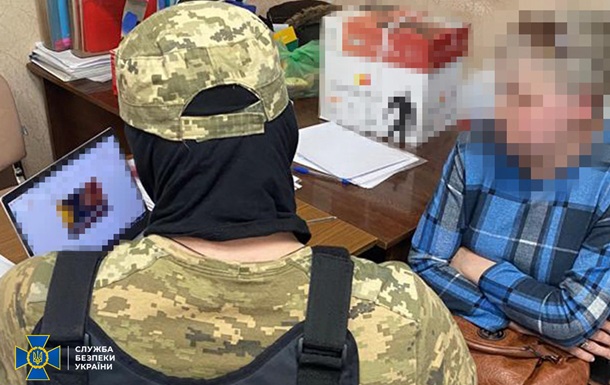 Photo: SBU
SBU regularly detects enemy Internet agitators
Subversive activities of two Russian citizens with permanent residence permits in Ukraine have been documented in the Rivne region.
Employees of the Security Service of Ukraine exposed 12 more Russian Internet agitators. One of them demanded the erection of a monument to the head of Chechnya, Ramzan Kadyrov, in our country, the secret service reports on Saturday, May 20.
So, in the Poltava region up to 8 years behind bars threatens two propagandists. One was a worker at a local critical infrastructure facility who glorified a full-scale invasion of Ukraine. The other promoted the idea of ​​erecting monuments to Kadyrov in Ukrainian cities.
IN Dnipropetrovsk region exposed a former local businessman who glorified the "Wagnerites" and justified their participation in the battles in eastern Ukraine. He also distributed destructive "slogans" via the Internet and while communicating with friends.
IN Donetsk region a whole "hotbed" of pro-Russian Internet agitators has been neutralized. It included four residents of the region who praised the militants of the LDNR terrorist organizations involved in the eastern front.
IN Kirovograd region detained a resident of the Onufrievsky district, who in the social network "Odnoklassniki" called the de-occupation of Kherson "illegal".
IN Chernihiv region Suspicion was reported to two agitators. On the social network, they posted propaganda messages, picked up by Russian Internet groups. The son of one of the defendants is a Russian military man, with whom she was in constant contact.
IN Rivne region the subversive activities of two Russian citizens with permanent residence permits in Ukraine have been documented. In banned social networks, they discredited Ukrainian defenders and approved of the crimes of the Russian invaders from Buryatia against the civilian population.
Earlier, the SBU blocked the activities of an extensive network of enemy Internet agitators. It consisted of 11 people from different regions of Ukraine.
The SBU also neutralized an inter-regional network of six pro-Kremlin Internet agitators. Among them was an official of the state enterprise Antonov.
---

News from Perild.com in Telegram. Subscribe to our channel