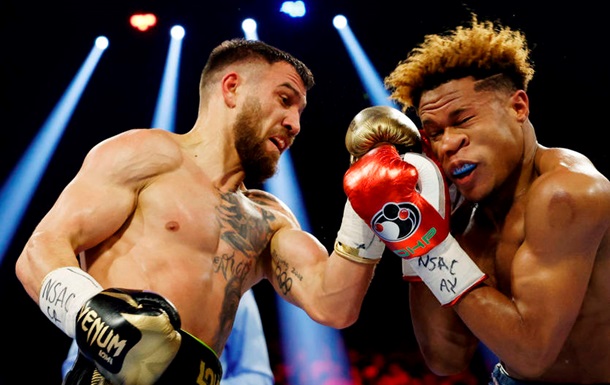 Photo: Getty Images
The judges considered Lomachenko defeated in the fight with Haney
The American lightweight boxer believes that the Ukrainian was condemned in the fight for the title of absolute world champion.
Vassily Lomachenko shouldn't have lost against Devin Haney. Well-known lightweight Shakur Stevenson thinks so.
According to Stevenson, Lomachenko was simply convicted in a duel with Haney.
"Lomachenko won. I got 8-4 in favor of Lomachenko. I think it was a robbery. Lomachenko won. I don't think this fight was competitive at all," Stevenson said in an interview with YouTube channel FightHype.com.