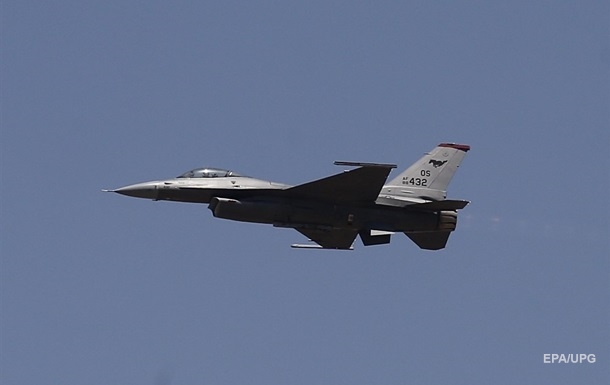 Will F-16s be in Ukraine soon?
The Netherlands may become the first country to donate F-16 fighter jets to Kyiv.
F-16 fighters are getting closer to Ukraine. What seemed like science fiction a few months ago is already being discussed in a very specific framework. The first country to donate fighter jets could be the Netherlands, writes Politico. Training of Ukrainian pilots in a number of countries has already begun.

Where to wait
The Netherlands currently operates 24 F-16 fighter jets that are ready for operational deployment and will be in use until mid-2024, a spokesman for the Dutch Ministry of Defense said.
"After that, they are available for another purpose, for example, for sale," he said.
The Netherlands also has 18 more F-16s "which are no longer in combat use" and "could also be transferred to another destination."
According to a spokesman for the Dutch Ministry of Defense, 12 of these 18 were originally planned to be transferred to a private company, but the transfer was delayed.

Pilot training is underway
Several European countries have begun training Ukrainian pilots on F-16 fighters, in particular Poland, EU High Representative Josep Borrell said ahead of a meeting of EU defense ministers in Brussels.
"I'm happy that F-16 pilot training has finally begun in several countries. It will take time, but the sooner the better," he said.
Answering a clarifying question in which countries the training of Ukrainian pilots started, the diplomat named Poland. He also confirmed that training has already started.
Borrell stressed that F-16 fighter jets are absolutely essential "for the Ukrainians to be able to continue the defense."

All thanks to the USA?
US Secretary of Defense Lloyd Austin last month began preparing a change in US stance on training Ukrainian fighter pilots to fly the F-16, the New York Times reported, citing a Pentagon official.
On April 21, Austin held a meeting of the Contact Group on Ukraine at Ramstein Air Base in Germany.
The source said that upon his return to Washington, Austin told senior Biden administration officials that it was time to change stance on the exercise and at least move on to allowing other countries to provide jets to Ukraine.
After Russia launched a full-scale invasion of Ukraine, officials in Kyiv called for the transfer of advanced combat aircraft to overcome Russia's air superiority. But the White House, acting on the advice of senior Pentagon officials, resisted. The concern was that the planes could be used to hit targets deep in Russia, which could prompt the Kremlin to step up its offensive.
However, in the end, the Pentagon changed its position in the same way as before about the supply of American M1 Abrams tanks.
Austin enlisted the support of senior administration officials involved in national security, and shortly before the G-7 summit, he formally recommended to Biden that allies should be allowed to train Ukrainians and transfer their planes.