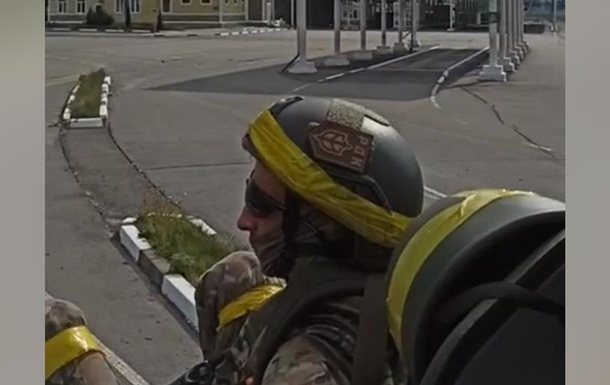 Photo: Screenshot
RDK fighters are still on the territory of the Belgorod region of the Russian Federation
The Russian volunteer corps showed a video from the Belgorod region after the cancellation of the "counter-terrorist operation".
Soldiers of the Russian Volunteer Corps (RDC) continue to be on the territory of the Belgorod region of the Russian Federation against the background of the announcement of the abolition of the "counter-terrorist operation regime" there. They published the corresponding video in Telegram.
On the footage you can see how the RDK fighters move around the Belgorod region on vehicles.
"The situation on a small, but already our own, piece of the homeland is still alarming, and it won't hurt to get out. We took brooms with us, but there are still enough shovels in Rus'," the message says.