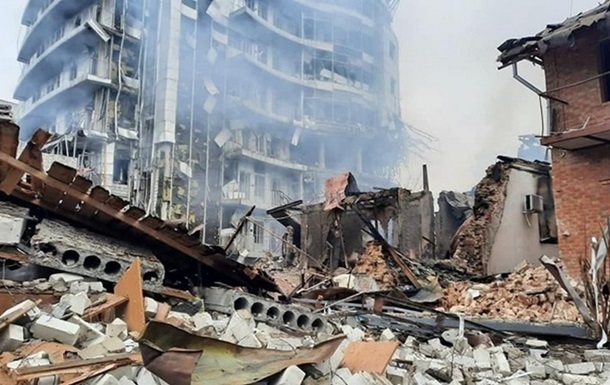 Photo: Mykhailo Podolyak / Twitter
The register of damages will begin to operate in August this year.
The register will include the applications of all victims of the aggression of the Russian Federation and the evidence base for each application.
The International Register of Damage will become operational in August this year. This was announced by Deputy Minister of Justice Irina Mudraya during the telethon, the press service of the ministry writes.
The wise woman stressed that the agreement signed in Reykjavik is a document imposing certain obligations on the countries that signed it.
It is reported that the procedure for creating management bodies of such an agreement is underway. It will be an international organization, and it will have a secretariat that will collect information to prove the damage; the board, which will verify the collected evidence and will enter applications into the registry; a conference of members of the parties that appoints an executive director and adopts the rules and procedures for the operation of the Register of Damage.
Wise emphasized that only a candidate proposed by Ukraine can be an executive director.
Applications of all victims of the Russian aggression and the evidence base for each application will be entered into the register, and later a compensation commission will be created that will consider applications and determine the amount of damages.
The ministry says that after signing the agreement for an indefinite period of time, any countries that supported the UN General Assembly resolution on reparations for Ukraine can join the register.
Irina Mudraya added that a working group had been set up in the EU to consider the possibility of using frozen Russian assets to restore Ukraine.
The next step for the working group is to work out the legal grounds for gaining access to these assets, their confiscation, the report says.
Recall that within the framework of the Council of Europe summit in the capital of Iceland, Reykjavik, a political declaration was signed on the creation of a Register of damage caused by Russia's aggression against Ukraine.