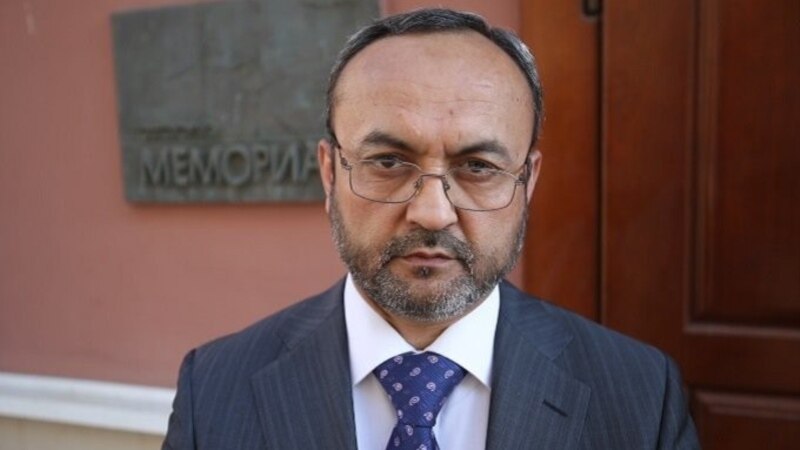 The state prosecution has requested 21 years in prison for migrant rights defender Bakhrom Khamroev, accused of "terrorism" for defending the interests of defendants in terrorism cases, Center Memorial reports.
Khamroev, according to Memorial, is charged with public calls for terrorism on the Internet (Part 2 of Article 205.2 of the Criminal Code of the Russian Federation) and organizing the activities of a terrorist organization (Part 1 of Article 205.5 of the Criminal Code of the Russian Federation).
The charges under the first article were based on six posts on the human rights activist's personal Facebook page. According to the FSB, Khamroev "promoted terrorism" and posted on his personal page materials allegedly related to the activities of the Islamic party Hizb ut-Tahrir banned in the Russian Federation. The basis for the application of the second article was the report of the human rights activist on political persecution, as well as his complaints and petitions to the courts, including the European Court of Human Rights.
Khamroev was detained at the end of February last year. They came to his house with a search, and then the court sent him to the Lefortovo pre-trial detention center.
Bahrom Khamroev is the head of the Yordam legal and social support fund for migrants. He was also a member of the human rights center "Memorial".
In 2021, the Supreme Court of Russia decided to liquidate the International Memorial, which was included in the register of "foreign agents", and the Moscow City Court made the same decision regarding the Memorial human rights center. In the summer of 2022, the creation of a new human rights society "Memorial" was announced without the formation of a legal entity.
On March 6, the Investigative Committee of Russia opened a criminal case against the employees of Memorial. As TASS wrote, the basis "was the suspicion that Memorial included in the lists of repressed those people who collaborated with the fascist occupiers during the Great Patriotic War."
The US and the EU condemned the liquidation of the "International Memorial" in Russia. The head of the European Union's foreign service, Josep Borrell, expressed regret over the decision to liquidate Memorial, which "plays an important role in preserving the memory of political repressions and violations of human rights."