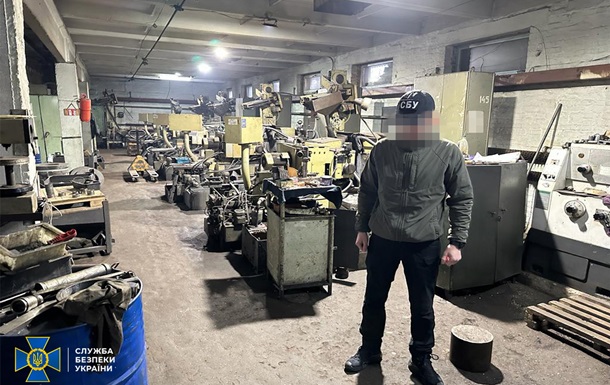 SBU exposes Volyn company that supplied strategically important products to Russia
Using an intermediary firm in the EU, the dealers illegally exported about 200,000 units of critical items.
The security service liquidated another shady scheme for selling strategically important products from Ukraine to Russia. This was reported by the press service of the SBU on Tuesday, May 23.
The head of one of the Volyn companies, which produces high-tech products for slewing mechanisms, is involved in organizing the deal. These products are used for the production of heavy equipment, including submarines.
It was these rare items that the defendants sold to Russia. To disguise illegal activities, the attackers used an affiliated company in one of the European countries. It has been recorded that the head of the firm cooperates with the terrorist organizations of the L/DPR.
According to the scheme, a foreign commercial structure purchased the products of the Ukrainian plant, allegedly for its own needs, and then shipped them to end customers in Russia.
According to the available data, since the beginning of the full-scale invasion, the dealers have illegally "exported" about 200,000 units of critical items.
During searches at the production facilities and in the premises of the defendants, the following were found: computer equipment, mobile phones and documents with evidence of illegal activities; money obtained by criminal means.
Criminal proceedings have been initiated on the fact of complicity in the production of economic activity in cooperation with the aggressor state. It is planned to report a suspicion to the head of the Volyn manufacturing enterprise.

News from Perild.com in Telegram. Subscribe to our channel