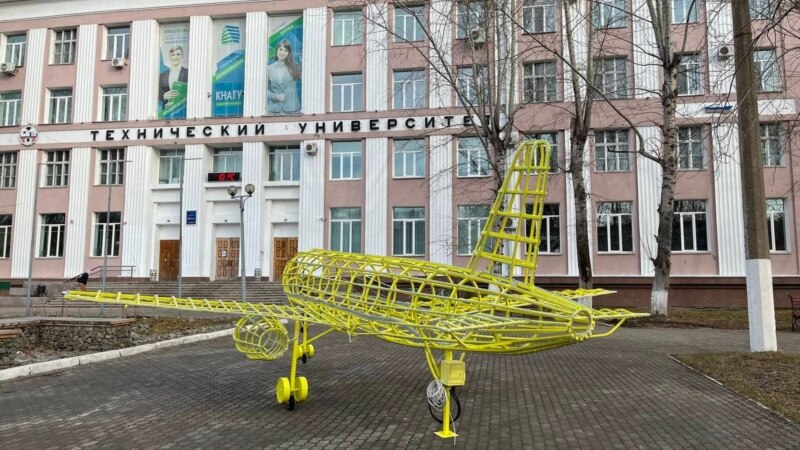 A group of students from Tajikistan studying at the Technical University in Komsomolsk-on-Amur reported being severely beaten by riot police, the Tajik service of Radio Liberty (Radio Ozodi) reports.
According to the students, the incident took place in the early morning of May 19 in the university dormitory, when the students were about to go to classes. One of the students told Radio Ozodi that the riot police, together with the FSB officers, came to the hostel, turned off the video surveillance cameras in the building, and then began to beat the students.
"The employees were wearing masks and were armed with pistols and stun guns, and they also had tactical gloves on their hands, with special inserts on the fingers, similar to brass knuckles. Anyone who asked why they were beaten received an additional blow. and students of other nationalities, but only citizens of Tajikistan were beaten. Then they were all lined up in the hallway of the dormitory and began to check their documents," Radio Ozodi's interlocutor said.
He added that the riot police confiscated everyone's documents and phones and took six Tajik students with them, who were released after interrogation.
As a result of beatings, about 15 students were seriously injured, some of them require surgery. The publication notes that the security forces have repeatedly come to the hostel to check documents, but force was used only this time.
When the victims turned to the administration of the dormitory and the university for explanations, they were told that they could not do anything. On Saturday, May 20, the students asked for help from the Embassy of Tajikistan in Russia. But there they were told that they do not accept applications on a non-working day. Until now, no one from the embassy, ​​according to the students themselves, has contacted them.
The Russian authorities and the Embassy of Tajikistan in the Russian Federation, as emphasized by the publication, have not yet commented on this situation.
Radio Ozodi notes that the incident with students in Komsomolsk-on-Amur is just one of dozens of similar cases over the past week. The editors of the publication received dozens of videos from different parts of Russia about raids and abuse of Tajik migrants. Various checks are carried out day and night at the place of residence and work of migrants, Radio Ozodi said.
As an example, the publication cited a video from the city of Kotelniki, Moscow Region. The footage shows how several migrants jump out of the window, fleeing persecution by riot police. At the same time, the video, filmed by local residents, can be heard shouting approvingly at the actions of the riot police and contemptuous remarks about migrants.
Interlocutors of Radio Ozodi reported that actions against migrants intensified after a group of residents of Kotelniki appealed to Vladimir Putin last week. They claimed that their city had become a "Tajik enclave" and that 80 percent of its population were migrants.