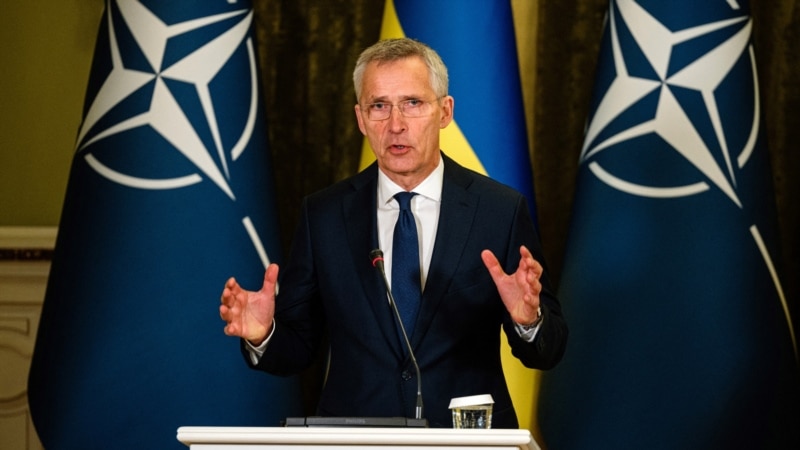 NATO Secretary General Jens Stoltenberg said that Ukraine's entry into NATO before the end of the Russian invasion is not in the alliance's plans. He stated this on May 24 at the Marshall Fund forum in Brussels, Agence France-Presse reports. The statement was made two months before the union's summit in Vilnius.
"I think everyone understands that Ukraine's membership in the middle of the war is not on the agenda," Stoltenberg said. According to him, this remains a post-war issue.
Stoltenberg's words came two weeks after the resolution calling for the adoption of Ukraine was adopted by the largest faction of the European Parliament – the European People's Party. In April, the Lithuanian Seimas recommended officially inviting the country to the union.
Earlier, Stoltenberg noted that all NATO allies agree that over time Ukraine will join the North Atlantic Alliance. According to the head of the organization, after the end of the war, Kiev should have guarantees to prevent new attacks.
At the end of April, Stoltenberg visited Kyiv for the first time since the beginning of the war and met with the Ukrainian president. Volodymyr Zelensky then noted that without Ukraine it is no longer possible to imagine the security of the Euro-Atlantic zone. According to polls, 82% of Ukrainians support the country's accession to NATO.
Ukraine's ambassador to NATO, Natalia Galibarenko, also said yesterday that NATO does not question the very question of Ukraine's accession. According to her, discussions are only around when and how exactly this should happen.
At the same time, Ukraine's Western allies also draw attention to the fact that in order to join NATO, Kyiv will have to fulfill a number of conditions in order to meet the standards of a military alliance.