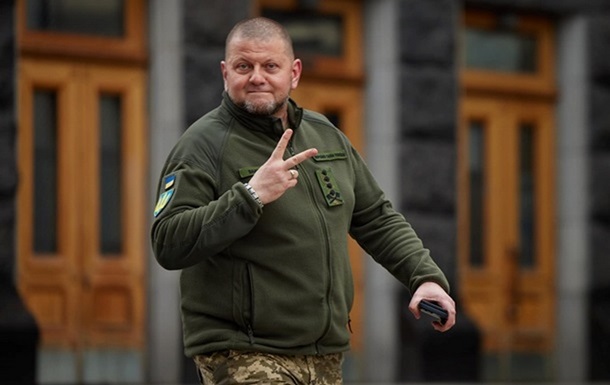 Photo: Press Service of the President of Ukraine
Valery Zaluzhny has not disappeared anywhere
Deputy Minister of Defense Malyar said that the stuffing of the Russians about the "disappearance" of Zaluzhny is an attempt to demoralize the defenders in Bakhmut.
The Russian media and public are massively spreading a fake that the Commander-in-Chief of the Armed Forces of Ukraine Valery Zaluzhny disappeared from public space because he "was seriously injured near Kherson." The Center for Strategic Communications and Security refutes these fabrications.
In particular, the Russian propaganda agency wrote about the "severe injury to Zaluzhny" RIA Novostireferring to "an unnamed source in law enforcement agencies."

"Lie: the Kremlin's fakerobes threw another "lightning", which, as a result of a Russian missile strike, Commander-in-Chief of the Armed Forces of Ukraine Valery Zaluzhny was seriously wounded at a command post near Kherson – he had a head injury, shrapnel wounds and he had a craniotomy. Is it true: to refute the enemy beacon of strategic communications, he shows a video where on May 20, General Zaluzhny participates in the opening of the International Conference on the occasion of the Day of Science at the National University of the Odessa Law Academy," the refutation says.
"The Russians launched an information wave about the alleged disappearance of our commander-in-chief Valery Fedorovich Zaluzhny. The commander-in-chief is in place. He is doing his job. We just talked," says Malyar.