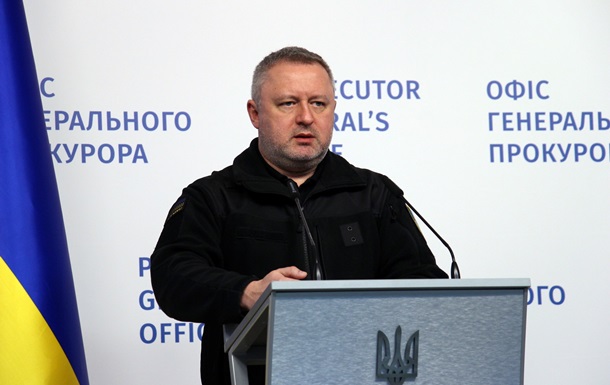 Photo: facebook.com/AndriyKostinUa
Prosecutor General of Ukraine Andriy Kostin
Earlier it became known that the invaders took more than 2,000 Ukrainian children to the so-called health camps and sanatoriums on Belarusian territory.
Ukraine is investigating the likely role of Belarus in the forced displacement of children from Russian-occupied territories. This was reported by Reuters on May 24, citing the Office of the Attorney General.
As Prosecutor General Andrey Kostin noted, the department initiated criminal proceedings on the fact of forced transportation / deportation of more than 19 thousand children from the occupied Donetsk, Luhansk, Zaporozhye, Kherson and Kharkiv regions, including to Belarus.
"The fact and circumstances of the removal of Ukrainian children from the temporarily occupied territories of Ukraine to the so-called "health camps" on the territory of Belarus are now being investigated," he specified.
It is noted that the statement of the Ukrainian side was a response to the message of the Belarusian opposition that 2,150 Ukrainian children, including orphans from 6 to 15 years old, were taken to the so-called health camps and sanatoriums in the Gomel and Minsk regions.
The first group of about 350 children arrived from the occupied Donetsk region in early September 2022, the second and third groups arrived at the end of September and mid-October. Additional deportations were carried out in April and May this year.
It is noted that from the Russian-controlled territories of Ukraine, children were taken by bus to Russia, and then by train to Belarus.
At the same time, the opposition claims that the self-proclaimed president of the country Alexander Lukashenko personally ordered the transportation of orphans to Belarus and facilitated their arrival financially and organizationally.
According to experts, by such actions Belarus violates the Convention on the Rights of the Child and its actions can be recognized as a crime against humanity in accordance with the Rome Statute of the ISS.