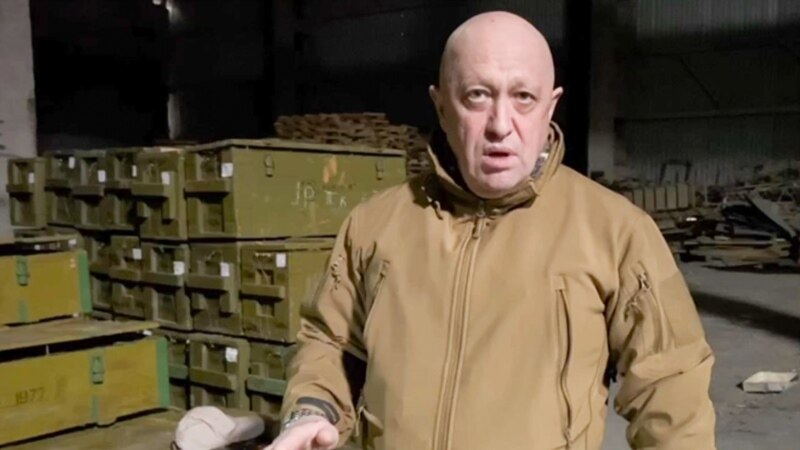 The founder of the so-called Wagner PMC, Yevgeny Prigozhin, announced the start of the withdrawal of PMC mercenaries from the city of Bakhmut in the Donetsk region, the capture of which was recently announced by Prigozhin himself and the Russian authorities.
According to a video released by Prigozhin this morning, these units are planned to be withdrawn to certain "rear camps" by June 1, and regular units of the Russian army will take their place in Bakhmut. In the future, according to Prigozhin, the Wagnerites "will receive new combat missions."
Prigozhin stated that the Wagner PMC fighters would be withdrawn from Bakhmut immediately after he announced the capture of the city. At the same time, in the last video, he hints that some Wagnerians, under certain circumstances, may remain in the city. "If it's difficult for the military, of course, we will leave those who had the main role in the capture of Bakhmut," Prigogine says in the video. The Ministry of Defense has not yet commented on the messages.
Russia announced the other day about the final capture of Bakhmut – the city, the battles for which lasted more than 220 days. Videos published in recent days by Russian media and Telegram channels show that Russian units have reached the western borders of the city at least in some areas. Ukraine says its units still control a number of facilities in the city.
Subdivisions of PMC "Wagner" took an active part in the battles and suffered heavy losses. According to Prigozhin himself, since the beginning of the invasion, his formation has lost 20,000 mercenaries, half of whom are prisoners. In total, according to the businessman, 50 thousand people were recruited from the colonies.
Against the background of the battles for Bakhmut, Prigozhin repeatedly published videos sharply criticizing Russian Defense Minister Sergei Shoigu and Chief of the General Staff Valery Gerasimov. In an interview with political consultant Konstantin Dolgov that appeared on May 23, the founder of Wagner PMC stated that instead of the goal of "demilitarizing" Ukraine declared in February 2022, the Kremlin achieved the opposite effect, and the Ukrainian army became one of the strongest in the world.