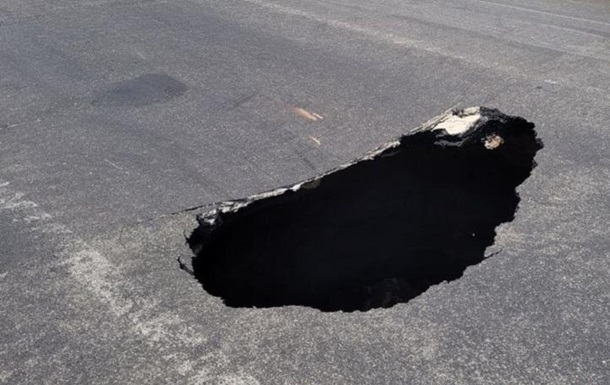 Photo: National Police of Ukraine (informative photo)
A sinkhole up to five meters deep formed on Stetsenko Street
On the capital's street Stetsenko restricted traffic due to an accident on the sewer.
On Stetsenko Street in the Svyatoshinsky district of the capital, traffic is limited due to an accident on a sewer. This was announced by the Kyiv City State Administration in Telegram on May 26.
"The accident occurred on a gravity sewer with a diameter of 600 mm. As a result, the roadway was washed away and a failure formed up to 5 m deep," the report says.
The place of the failure is fenced off, specialists are working Kievvodokanal.
Public transport, including trolleybuses No. 16, 23, 35, moves according to its own schemes.