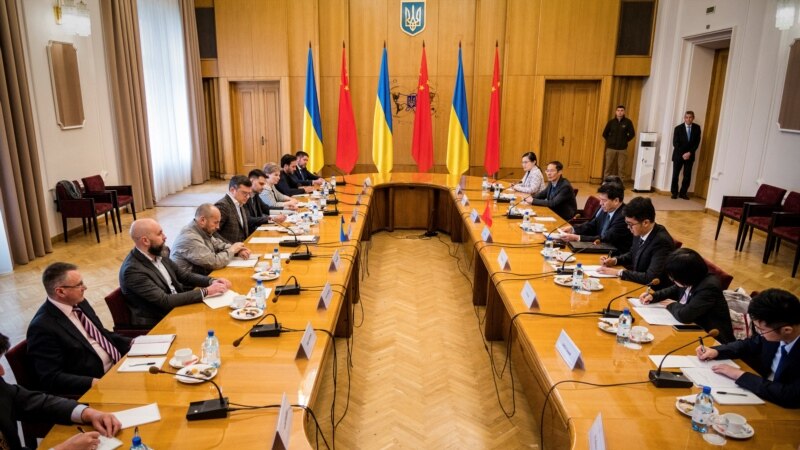 The Chinese delegation during its European tour urged the EU countries to recognize Russia's annexation of the occupied territories in the Donetsk, Luhansk, Kherson and Zaporozhye regions of Ukraine, The Wall Street Journal reports, citing sources in the EU governments. According to them, China calls on Russia and Ukraine to cease fire and fix the borders as of today.
As one of the diplomats present at the talks said, the European side replied that it was not interested in freezing the conflict and still considers the main condition for its settlement to be the withdrawal of Russian troops from the territory of Ukraine. According to another diplomat, Beijing is thus trying to test the strength of the unity of the West regarding support for Ukraine.
Diplomatic officials believe that China's main interest is that Russia does not lose the Ukrainian war and does not use nuclear weapons.
In February, China presented its plan to end the war between Russia and Ukraine. In it, China called for respect for the sovereignty of all countries, in accordance with international law and the principles of the UN Charter. Beijing insists on guaranteeing the sovereignty and territorial integrity of all states. The plan was criticized for being vague and lacking concrete proposals.
On May 16, a Chinese delegation headed by Foreign Ministry Special Representative Li Hui flew to Kyiv, where they met with Ukrainian Foreign Minister Dmytro Kuleba. Kuleba noted the importance of China's participation in the peace talks, but stressed that Ukraine does not accept any proposals involving the loss of its territories or the freezing of the conflict. The President of Ukraine Volodymyr Zelensky stated the same.
After that, Li Hui visited Poland, France, Germany and Belgium, where the headquarters of the European Commission and NATO are located. Today, May 26, he is due to fly to Moscow to meet with Russian Foreign Minister Sergei Lavrov.