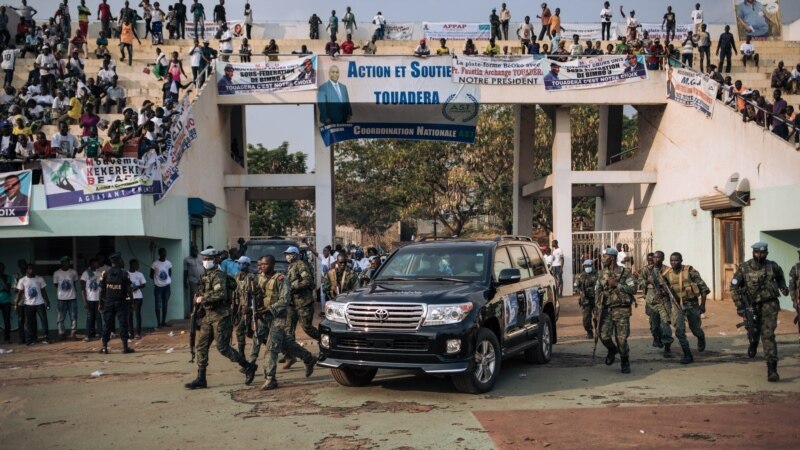 The authorities of the Central African Republic on Sunday announced that the vast majority of those who took part in the referendum on the new constitution supported its draft. The final results of the voting that took place a week ago have not yet been summed up, however, according to preliminary data, more than 95% of voters voted for the changes.
The new constitution, the 14th since the CAR gained independence in 1960, will allow incumbent President Faustin-Archange Touadéra to run for a third term. The previous constitution limited the number of presidential terms to two.
"Under the new constitution, the presidency counter will be reset to zero, and everyone, including Touadéra, can run if they wish," presidential adviser Fidel Guanjica said before the referendum.
The opposition in the CAR sharply criticized the referendum, calling it undemocratic and fraudulent, while human rights organization Human Rights Watch pointed out that government pressure on the opposition, civil society and the media in CAR increased in the run-up to the vote.
There are officially hundreds of Russian military advisers in the Central African Republic. In addition, mercenaries of the Wagner PMC are stationed there. The CAR several years ago became one of the first countries on the African continent where the Wagnerites appeared. Among other things, they carry out the protection of the president. According to a number of investigations, Wagner mercenaries may be involved in serious crimes in the Central African Republic, including murders. In the summer of 2018, Russian journalists Orkhan Dzhemal, Alexander Rastorguev and Kirill Radchenko, who were filming a film about the activities of PMCs, were killed in the Central African Republic. According to an investigation by the Dossier Center associated with Mikhail Khodorkovsky, persons associated with Yevgeny Prigozhin may have been involved in the murder. Prigogine denied this.
As a result of military coups, pro-Russian regimes have come to power in a number of African countries, including Mali and Burkina Faso, in recent years. There, as in the Central African Republic, mercenaries of the Wagner PMC were also stationed. The most recent coup took place in Niger. The internationally recognized president of Niger, Mohammed Bazum, whose overthrow was announced by the rebels, turned to the United States and the world community for help in restoring order in the country. He expressed fear that due to the actions of the rebels, the entire Sahel region "may fall under the influence of Russia through the Wagner group, whose brutal terrorism is fully manifested in Ukraine." In Russia in 2020, a referendum was held on amendments to the Constitution, one of which provided for the "zeroing" of the terms of Vladimir Putin as president. The two-term limit was left in the document, but Putin received the right to run in 2024 for the fifth, and in 2030 for the sixth presidential term.