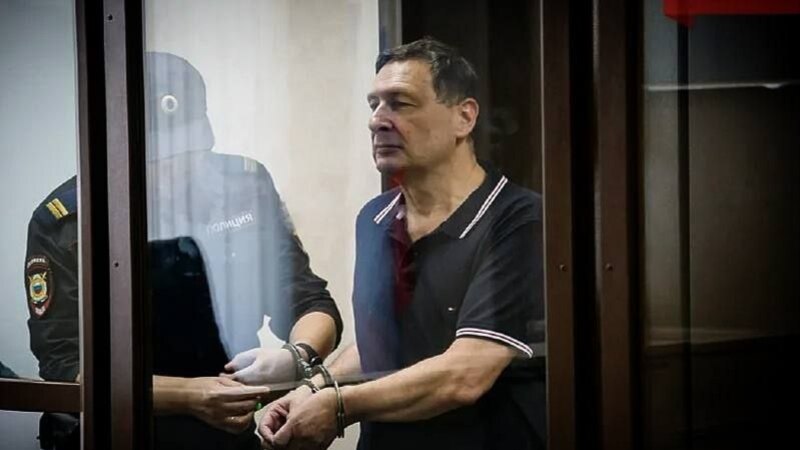 Rosfinmonitoring has included Boris Kagarlitsky, a 64-year-old political scientist and teacher at the Moscow Higher School of Social and Economic Sciences (Shaninka), on the list of "terrorists and extremists." This is evidenced by the department's website.
On July 26, the Syktyvkar City Court arrested Kagarlitsky for two months in the case of "calls for terrorism" (Part 2 of Article 205.2 of the Criminal Code of the Russian Federation).
The reason for the case against Kagarlitsky was his post about the explosion on the Crimean bridge in the fall of 2022, which says that from a "military point of view" the meaning of the explosion is "more or less clear", since because of it "there will be supply problems." The post also looks at the economic and political consequences of the explosion. Under the article, which is imputed to the political scientist, he faces up to seven years in prison.
Lawyer Sergei Erokhov said earlier that Kagarlitsky does not admit his guilt in the charges against him. "In his work, Professor Boris Kagarlitsky never supported or justified terrorism. The purpose of all his speeches is an attempt to show the real problems that the Russian state is facing," he said in a comment to TASS.
The daughter of Boris Kagarlitsky spoke about the arrest of his father:
Boris Kagarlitsky is a well-known leftist publicist, a member of the dissident movement in the USSR, as well as the director of the Institute of Globalization and Social Movements, which was included in the register of "foreign agents" in 2018 and is in the process of liquidation. Kagarlitsky himself was added to the list of "foreign agents" on May 6, 2022.
He is also the editor-in-chief of the online magazine Rabkor. Kagarlitsky opposes a full-scale Russian war in Ukraine and has regularly broadcast about politics on the Rabkor channel.