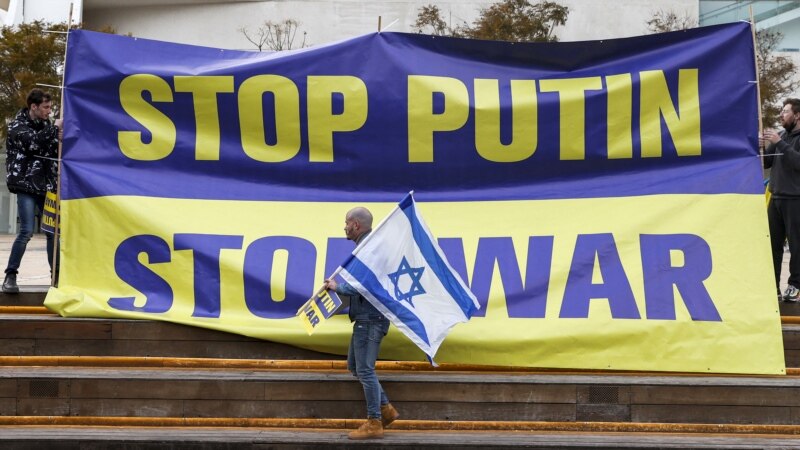 Ukraine is considering excluding Israel from the Ramstein Defense Group. Kyiv Post writes about it. The Ramstein contact group includes representatives of 30 NATO countries and 24 other countries. All of them deal with issues of military assistance to Kyiv.
Kyiv Post sources at the National Security and Defense Council of Ukraine told reporters that Israel did not provide military assistance to Ukraine. According to the interlocutors of the publication, there is a possibility that the information discussed at the meetings is used by Israel in its narrow interests, up to the transfer of data to Russia.
In addition, Kyiv is considering the possibility of abolishing the visa-free regime between the two countries, the newspaper notes.
The Ukrainian Foreign Ministry said it had no information about this initiative.
The publication in the Kyiv Post appeared against the backdrop of reports about the termination of free treatment in Israel for Ukrainian refugees. At the same time, Israel itself is trying to obtain security guarantees for the thousands of Jewish pilgrims who annually come to Uman to celebrate the Jewish New Year. With constant shelling, it is impossible to give these guarantees, sources say to the Kyiv Post.
Israel condemned Russian aggression against Ukraine. The country does not supply Kyiv with military support, but maintains regular supplies of humanitarian and medical aid. Israeli Prime Minister Benjamin Netanyahu has repeatedly said that his weapons could fall into the hands of Iran and subsequently be used against the Jewish state. So, according to Netanyahu, happened with Western anti-tank weapons, which "the Israelis find on their borders."
More Radio Liberty news: