Short link
August 15, 2023, 12:19 p.m
Anastasia Rumyantseva
Kirill Kulakov, President of the Regional Association of Appraisers SRO, professor at NRU MGSU, said in an interview with RT that there is no reason to expect significant shocks in the real estate market.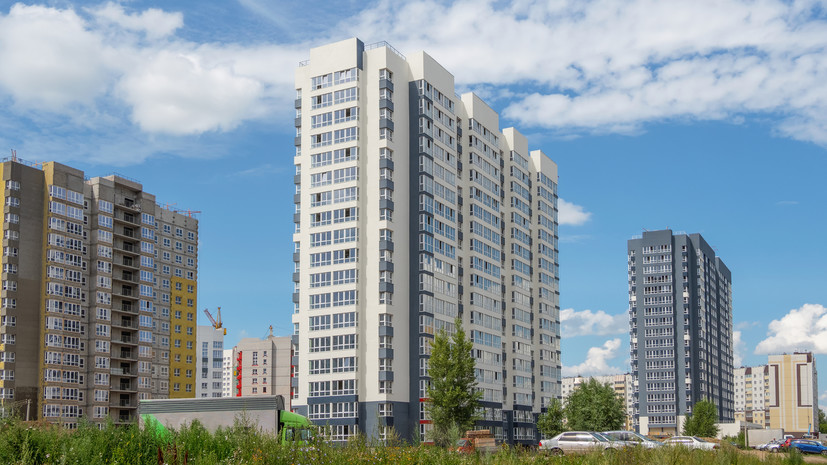 Gettyimages.ru
© Stanislav Sablin
He noted that the weakening of the ruble has already affected the real estate market – prices in the secondary market rose in July by 1%.
At the same time, as the specialist added, such a jump in prices is understandable – sellers still fix the price of real estate for themselves in dollars and correlate the price of an apartment in accordance with the exchange rate.
"However, the primary market in the same period showed its stability. In the same July, record-high volumes of mortgage lending were recorded in recent times with an average check of 3 million 300 thousand rubles. To a certain extent, this can be explained by the rush demand against the backdrop of an increase in the key rate, "said Kulakov.
In this case, instead of the autumn revival, we can expect a decline in buying activity, he added.
"A sharp increase in the key rate will have an impact if it is fixed at this level for a long period, say, for 5-6 months. But if the country's export earnings rise – and the rise in oil prices gives hope for this – then this measure may be short-term. And then it will not significantly affect the real estate market, since developers work with long-term loans," he explained.
However, such drastic changes are primarily of psychological significance: in a period of high volatility, a business is reinsured, which leads to an increase in the cost of building materials, transport costs, and services, the specialist added.
"In general, it should be noted that the construction industry and the housing market have adapted to the new conditions, a sharp drop in income is also not recorded. Therefore, there is no reason to expect significant shocks in the real estate market, "concluded Kulakov.
Earlier it was reported that the Bank of Russia at an extraordinary meeting raised the key rate from 8.5 to 12% per annum.
According to Fyodor Sidorov, a private investor and founder of the School of Practical Investing, this measure is necessary to bring inflation back to the expected level of 4% in 2024.
Error in the text? Select it and press "Ctrl + Enter"Subscribe to our Zen channel