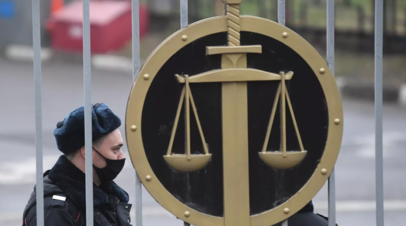 Short link
August 16, 2023, 10:57 am
The Supreme Court of the DPR sentenced Vitaly Minenko, a serviceman of the Armed Forces of Ukraine, to 21 years in prison for shooting a civilian in Mariupol.
The court found that in March 2022, the Ukrainian military found a civilian without a weapon on the street and shot him dead. The man died at the scene from his injuries.
"The court agreed with the position of the public prosecutor … and sentenced Minenko to 21 years in prison to be served in a strict regime correctional colony," the prosecutor's office said in a statement.
Earlier, RT published footage from the court, where the military of the Armed Forces of Ukraine was sentenced to life imprisonment for the murder of civilians in Mariupol. Vasily Shitrya, 20, shot two men and two women at least 27 times. He called the verdict fair and repented.
Also, a soldier of the nationalist detachment "Azov" * was sentenced to 25 years in prison on charges in accordance with the articles of the Russian Criminal Code on the murder and ill-treatment of prisoners of war.
* "Azov" – the organization was recognized as a terrorist organization by the decision of the Supreme Court of the Russian Federation of 08/02/2022.
Error in the text? Select it and press "Ctrl + Enter"