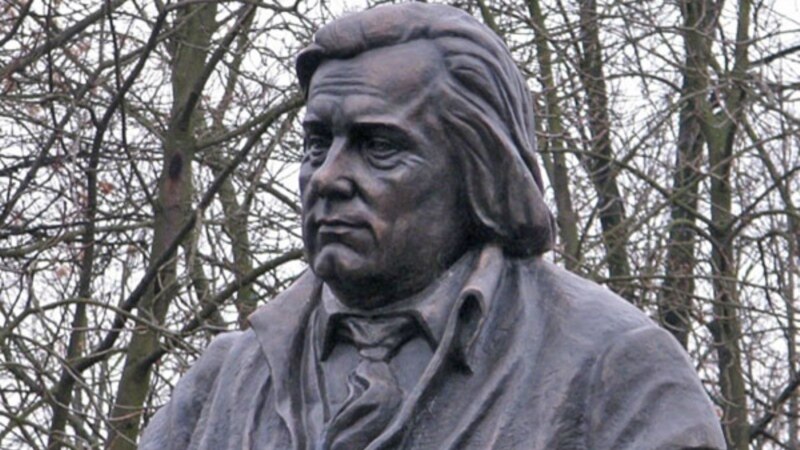 The prosecutor's office of Minsk recognized as "extremist" two poems by Vincent Dunin-Martsinkevich – a classic of Belarusian literature, a poet, playwright, theater critic, founder of Belarusian drama and the national theater. He lived and worked in the 19th century.
On August 17, according to the statement of the Minsk prosecutor's office, the poems "Floating winds" ("Winds are floating") and "Gutarka old dzeda" ("The conversation of an old grandfather"), as well as Yazep Yanushkevich's preface to the book "Vintsent Dunin-Martsinkevich. Elections" were recognized as "extremist materials" creations" (Selected works).
Yazep Yanushkevich is a researcher of the history of Belarusian literature and culture of the 19th–20th centuries.
Poems, recognized by the current Belarusian authorities as "extremist", Dunin-Martsinkevich wrote during the uprising of Kastus Kalinovsky against the power of the Russian Empire on the territory of modern Belarus (then these lands belonged to the Commonwealth).
During the Kalinovsky uprising, Dunin-Martsinkevich was accused of spreading ideas "harmful to the authorities." The Russian police attributed to him the authorship of anti-government publications. Despite the fact that the direct participation of Dunin-Martsinkevich in the uprising was not proven, he was arrested, the playwright spent more than a year in a Minsk prison – the now known pre-trial detention center on Volodarsky Street.
Currently, the works of Vincent Dunin-Martsinkevich are required to study at school, his plays are staged in the theater.
The name of the Belarusian poet and playwright was given to the Mogilev Regional Drama and Comedy Theater in Bobruisk, a bust of Dunin-Martsinkevich was installed in front of the theater building, and a memorial plaque was placed on the Bobruisk church. In the city park of culture and recreation there is a monument to the famous writer.
Streets in Minsk and Molodechno are named after Vincent Dunin-Martsinkevich.
In the Belarusian capital in 2016, a sculptural composition by composer Stanislav Moniuszko and Vincent Dunin-Martsinkewy was opened
Belarus hosts the Dunin-Martsinkevich International Festival of National Drama; the theater award named after the playwright was established by the Ministry of Culture of Belarus and the Belarusian Union of Theater Workers.