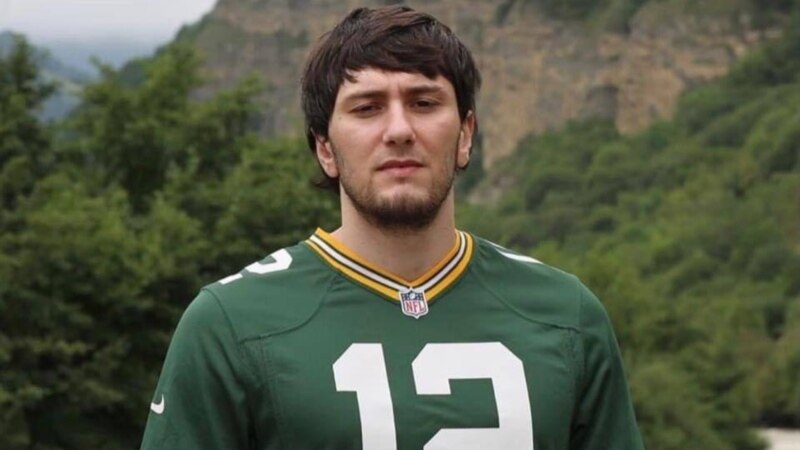 The Investigative Committee of the Russian Federation opened a case of "terrorism" against the Chechen opposition leader and human rights activist Abubakar Yangulbaev. The oppositionist himself announced this in his telegram channel.
According to Yangulbaev, the reason for initiating the case was his commentary on the events of May 9, 2004, when the former head of the Chechen Republic, Akhmat Kadyrov, was killed.
"I wished Ramzan Kadyrov the same death. That is, I wished Ramzan Kadyrov the fate of his father. <…> Yes, a toxic comment in which I wanted to hurt a person, and I succeeded," wrote Yangulbaev.
He also criticized the conclusions of the expert, who conducted a psychological and linguistic analysis of the commentary and found that it contains calls for terrorism. "Of course, such an examination is incomplete and insufficient. It cannot be considered legal. But I understand that my claims are abolished by legal nihilism in Chechnya," the human rights activist said.
At the beginning of July 2023, Yangulbaev, according to the Baza telegram channel, was charged with organizing extremist activity (Part 1 of Article 282.2 of the Criminal Code of the Russian Federation). The reason for the case was a comment on the Internet. Yangulbaev, in turn, called it a "reaction to launch and activity" in his new project, in which he filed a complaint with the UK about the "genocide" in Chechnya.
Abubakar Yangulbaev and members of his family – Judge Saidi Yangulbaev, brother Ibragim Yangulbaev and mother Zarema Musaeva – received direct threats from the head of Chechnya Ramzan Kadyrov, Chechen security officials and State Duma deputy Adam Delimkhanov. Several Chechen security officials promised to "cut off" or "tear off" the heads of the Yangulbaevs, and a mass rally was held in Chechnya where the Yangulbaevs were called "enemies" and people burned and tore their photographs.
The Chechen authorities link the Yangulbaevs to the activities of the 1ADAT movement, which openly criticizes Kadyrov and whose website is blocked in Russia. Saydi Yangulbaev and his son Abubakar deny any connection with 1ADAT.
Only the second son, Ibragim Yangulbaev, confirmed his participation in the movement. At the end of 2021, the Yangulbaevs reported the abduction of dozens of their relatives in Chechnya. The head of Chechnya, Ramzan Kadyrov, personally called this family terrorists, promising to persecute them. Abubakar Yangulbaev offered Kadyrov to exchange himself for his mother, Zarema Musaeva. In early July, she was sentenced to 5.5 years in prison for fraud and violence against police officers. Musayeva has serious health problems – diabetes mellitus with complications.
The Yangulbaev brothers and their father Saidi Yangulbaev left Russia in 2018–2022. The detention and subsequent trial of Zarema Musaeva caused a great resonance both in Chechnya and at the federal level.