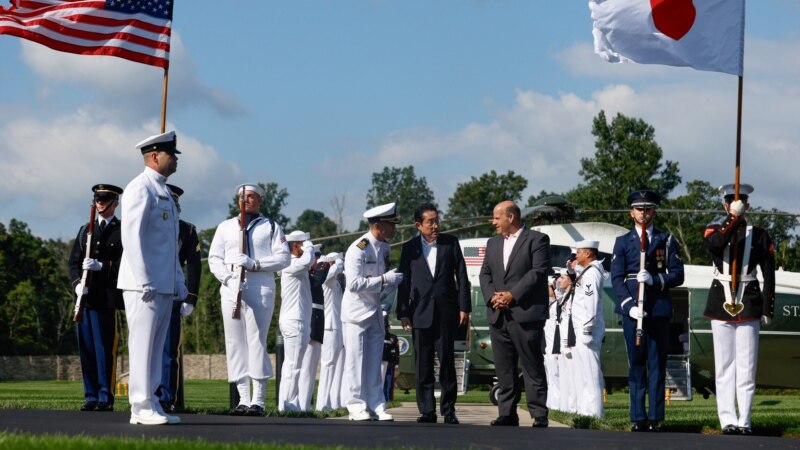 The wording used in the China communiqué turned out to be stronger than expected, according to Voice of America and Reuters. This could provoke a reaction from Beijing, a key trading partner for both Korea and Japan.
"With regard to the dangerous and aggressive behavior in support of illegal maritime claims that we have recently witnessed from the People's Republic of China in the South China Sea, we strongly oppose any unilateral attempt to change the status quo in Indo-Pacific waters," it said. in a statement.
The commitments made at Biden's first Camp David summit with foreign leaders is a significant milestone for Seoul and Tokyo, whose relationship has historically been rocky.
"Our countries will be stronger and the world will be safer if we are together," Biden said, thanking colleagues for their "political courage."
Yun said, "Our three countries must be … united so that our freedom is not threatened or damaged."
According to Kishida, the meeting showed that the three countries "are creating … a new history, starting today."
Tokyo and Seoul, with the support of Washington, overcome differences over the Japanese occupation of the Korean Peninsula from 1910 to 1945. These disputes are one of the reasons why Kishida and Yun did not discuss signing a mutual defense pact, while the US signed separate similar agreements with both countries. Japan and South Korea are not official allies, said White House officials who spoke to reporters on condition of anonymity.
Beijing has already warned that stronger US ties with South Korea and Japan could "increase tension and confrontation in the region."
The news is being supplemented