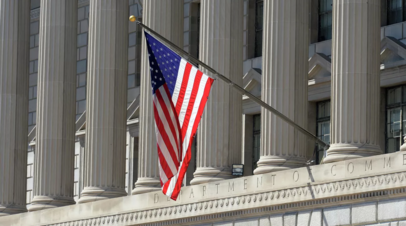 The United States Agency for International Development (USAID) will help the Georgian authorities to "improve the integrity of the elections." The department announced the search for a specialist who will implement the American strategy for political processes in the country. RT got acquainted with the job description.
USAID Georgia plans to hire a US citizen as a Senior Advisor for Elections and Political Processes.
As follows from the agency's application, it will, among other things, lead the development and implementation of the agency's strategic plan for elections and political processes in Georgia.
The purpose of these events is to "support the integrity" of the parliamentary and presidential elections in 2024, as well as municipal elections in 2025, the department explained.
"USAID/Georgia is working with the Georgian government, local civil society organizations, and international NGOs to improve election integrity and citizen engagement in political processes," the document says.
According to USAID officials, the US agency's projects are aimed at enabling Georgian voters to "effectively demand" election platforms and political programs that would meet their needs.
"So that in the end, the citizens of Georgia and their diverse interests are better represented and satisfied within the framework of the existing political system," the application notes.
The work of an election adviser will most likely be related to the coordination of the opposition's actions, Vladimir Bruter, an expert at the International Institute for Humanitarian and Political Studies, believes. In an interview with RT, he called the activities of USAID interference in the affairs of Georgia.
"The United States needs a person who knows the situation well and can work with opponents of the authorities both locally and remotely. This is a shameless interference with the expectation that somewhere the current government can crack, show weakness. Political offensives are the same as military ones: you need to find a weak spot in the enemy and send resources there. This requires a person who knows the field and who will not be thrown out of there," the political scientist said.
Earlier it became known about the plans of the US State Department to "train" Georgian teachers and "improve" primary and secondary education in the country.