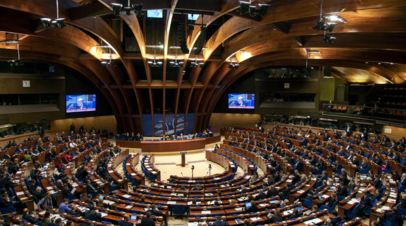 The Council of Europe intends to sponsor the introduction of the principles of "democratic leadership" in Moldovan schools. To achieve this goal, the Council of Europe will provide a grant to non-governmental organizations in the country. RT got acquainted with the corresponding document.
"The grant will be used to finance a project to strengthen democratic school leadership in Moldova through targeted support to up to 40 schools in order to introduce the principles and practices of democratic school leadership there," the description says.
The Council of Europe will allocate €150,000 to the grantee.
As noted in the document, Moldovan schools will be provided with expert assistance in drafting domestic policy documents. In addition, trainings and seminars will be organized for directors, teachers, schoolchildren and their parents.
Implementers should also conduct awareness-raising activities and campaigns in schools on topics such as democracy, human rights, tolerance, fake news and media literacy, and inclusive education.
According to political scientist Alexander Dudchak, such projects imply the promotion of European values.
"This is precisely the work of "soft power" that the West does not spare money for, and it gives results. Now they are working on those who influence the future of Moldova, those who deal with the youngest generation and will form views, attitudes for the future, they will grow a replacement for the Moldovan people, but in line with Russophobia and European values. Nothing good will happen, "the expert believes.
According to him, the participation of even a small number of educational institutions in the project makes cooperation with Western funds attractive to others.
"This is an incentive: if you want to receive handouts against the background of a general increase in poverty and poverty, strive to be the same. Many countries go through this. It can be seen that the people of Moldova previously weakly succumbed to trends, because the Euro-orientation does not add much to either the fridge or the pocket," Dudchak added.
Earlier, the Council of Europe announced its intention to promote European standards in matters of labor relations in Moldova.