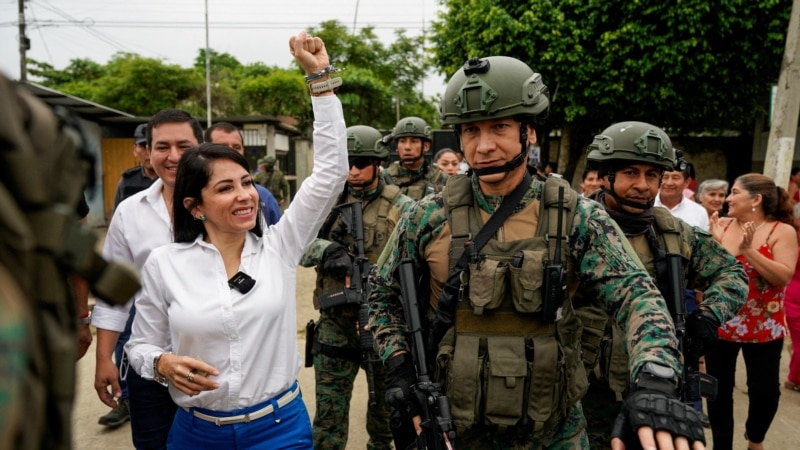 In the second round of the presidential elections in Ecuador, left-wing candidate Luisa Gonzalez, who was considered the favorite of the vote, and former MP, the son of business magnate Daniel Noboa, are entering the second round. According to preliminary results of counting 75% of the vote, Gonzalez is gaining about 33%, Noboa – about 24%. The second round will take place on October 15th.
The election campaign was overshadowed by the assassination of one of the candidates, MP Fernando Villavicencio, known for his anti-corruption investigations. He was replaced in the campaign by fellow journalist Cristian Surita, but Villavicencio's name remained on the ballot because the ballots had already been printed by the time the candidate was assassinated. As a result, 16% of voters voted for Surita by ticking the box next to Villavicencio's name.
According to observers, Villavicencio had a chance of reaching the second round. After his assassination, the dynamics of the campaign changed, with Noboa, who had previously been given little chance of success, coming in second.
Gonzalez is a protégé of former left-wing Ecuadorian President Rafael Correa, who now lives in exile abroad. Noboa is the son of banana tycoon Alvaro Noboa and is positioning himself as a technocratic candidate ready to push through reforms.
Simultaneously, parliamentary elections were also held, in which the left-wing "Civil Revolution" is in the lead, and referendums, in which the majority of voters voted for a ban on oil production in the Amazon forests and the development of a mining industry in a forest near Quito.