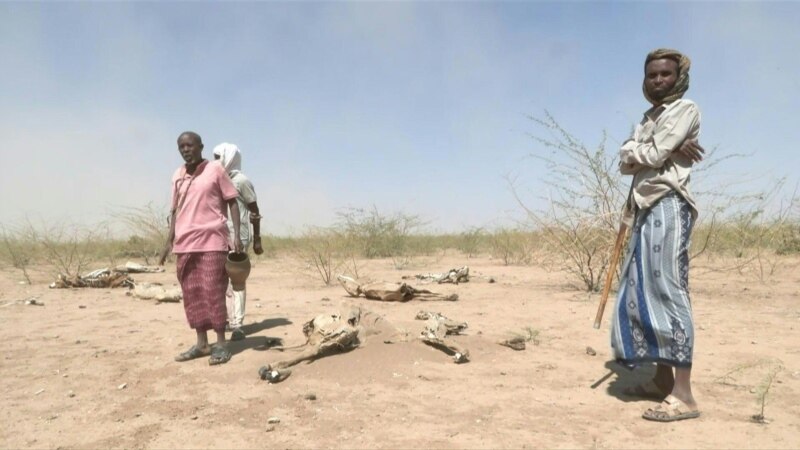 Saudi border guards have killed at least a hundred migrants from Ethiopia. They shot, blew them up and beat them, according to a report by the human rights organization Human Rights Watch.
Human rights activists interviewed 38 Ethiopian migrants who tried to enter Saudi Arabia through Yemen from March 2022 to June 2023. The authors of the report also analyzed hundreds of videos, photographs and satellite images.
The migrants told HRW that Saudi border guards fired rifles and mortars at them: 14 said they saw it at close range or were wounded themselves. According to HRW interlocutors, the border guards beat the survivors with stones and metal bars. One of the migrants, a 17-year-old boy, said that the border guards forced him and other survivors to rape two girls and executed the one who refused to do so.
All HRW interlocutors claim to have seen the scattered bodies of women, men and children, including dismembered ones. Human rights activists confirmed this by checking and geolocalizing available videos of dead and injured migrants on trails, in camps and in medical facilities. The experts determined their injuries as consistent with ammunition explosions and gunshot wounds. The authors of the report also found growing burial sites near the camps and expanding border control infrastructure.
HRW has been documenting the killing of migrants on the Saudi-Yemeni border since 2014: Ethiopians cross it because of human rights violations at home and for economic reasons. Last year's killings were described by HRW as "a deliberate escalation in the number and manner of targeted killings." Human rights activists suggest that the killings on the border continue to this day.
HRW is calling on Saudi Arabia to "immediately and without delay" stop killing migrants, other countries to demand that the perpetrators be held accountable, and the UN to investigate.