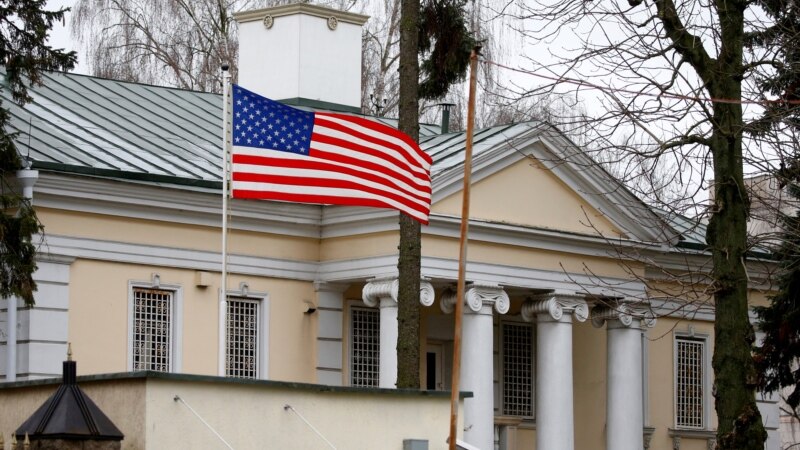 The US authorities recommended their citizens in Belarus to leave the country immediately. The message, published on the website of the US Embassy in Minsk, mentions the recent closure by Lithuania of two of the six border crossings on the Lithuanian-Belarusian border. The authors of the message do not rule out that the EU countries may soon restrict the exit from Belarus more strictly.
The United States also asks its citizens to refrain from traveling to Belarus, Russia and Ukraine, indicating that in the event of emergency situations, diplomatic missions will not be able to fully provide them with consular assistance.
Lithuania has closed the border checkpoints Shumskas (Losha) and Tveryachyus (Vidzy) since August 18. Lithuanian Interior Minister Agne Bilotaite said that the government is considering other protection scenarios, up to the complete closure of the border with Belarus. She stressed that such a step, if necessary, should be taken by all the countries of the region bordering Belarus: Lithuania, Latvia and Poland.
Bilotayte said that the issue of further closure of the borders with Belarus will be discussed by the ministers of the Baltic States and Poland at a meeting in Warsaw on August 28.
Latvia is also taking steps to strengthen the security of the border with Belarus. The Latvian Border Service announced the transition to an enhanced regime. To strengthen the border with Belarus, Poland is building additional defensive structures there and increasing its military presence. The country intends to increase the number of border guards to 10,000. The governments of the states bordering Belarus are concerned about the arrival in the country of thousands of Wagner PMC mercenaries, who were invited by Alexander Lukashenko, an ally of Russia.