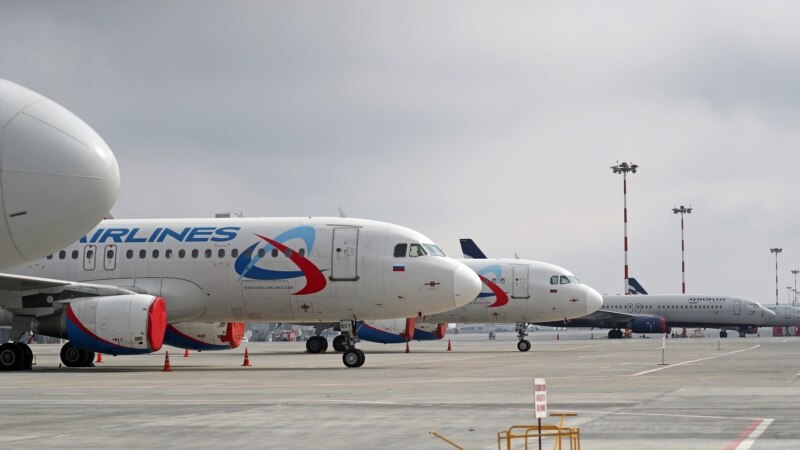 From May last year to June this year, Russian airlines bought $1.2 billion worth of Western parts despite sanctions imposed after Russia started its war against Ukraine. This is reported by Reuters, which studied the customs data.
Among the equipment purchased were devices from the American company Northrop Grumman, cockpit pressure valves, landing gear, as well as coffee makers, flight attendant handsets and toilet seats.
According to customs data, the parts came to Russia through intermediaries in countries such as Tajikistan, the United Arab Emirates (UAE), Turkey, China and Kyrgyzstan.
The agency also found that Ural Airlines has imported more than 20 US-made devices since Russia's invasion of Ukraine in February 2022. Kirill Skuratov, deputy general director of the airline, declined to comment to Reuters on how the Russian carrier purchased spare parts.
The $1.2 billion figure does not reflect the total value of aircraft parts shipped to Russia, as Reuters only looked at shipments destined for Russian airlines or their maintenance units. Shipments of aircraft parts destined for other companies are not included in this study.
Northrop Grumman, after reviewing the Reuters data, said it did not identify any sales or repair services that were provided to Russian businesses. Northrop Grumman said the company has "strong processes and procedures in place to help ensure compliance with all laws and regulations related to exports and sanctions."
Prior to the imposition of Western sanctions, Russian airlines turned to large companies such as Lufthansa Technik for the maintenance of their aircraft. But when these companies ceased to provide their services, airlines began to deal with smaller suppliers.
For example, in April 2022, the maintenance division of S7 Airlines began importing parts from Air Rock Solutions, a Moldovan company, Reuters found. Over the next 14 months, S7 received at least $1.23 million worth of parts from Air Rock Solutions, according to reports.
The executive director of the company, Ivan Melnikov, denies selling products to Russia. He stated that most of his buyers were in the UAE and Kyrgyzstan, among others. Reuters found out that most of the goods from this company did get to Russia through other countries. When asked if this could indicate that his clients in those countries had diverted supplies to Russian airlines, the Moldovan businessman did not answer.
The sanctions imposed against the Russian aviation industry after the large-scale invasion of Ukraine include a ban on the supply of aircraft to Russia, as well as a ban on flights of Russian aircraft to countries that have imposed sanctions, and the closure of airspace for them. Insurance certificates were also revoked, and aircraft that were purchased on lease were required from Russian airlines to return, which they did not. Because of this, most Russian aircraft can now fly abroad only to a limited number of countries.