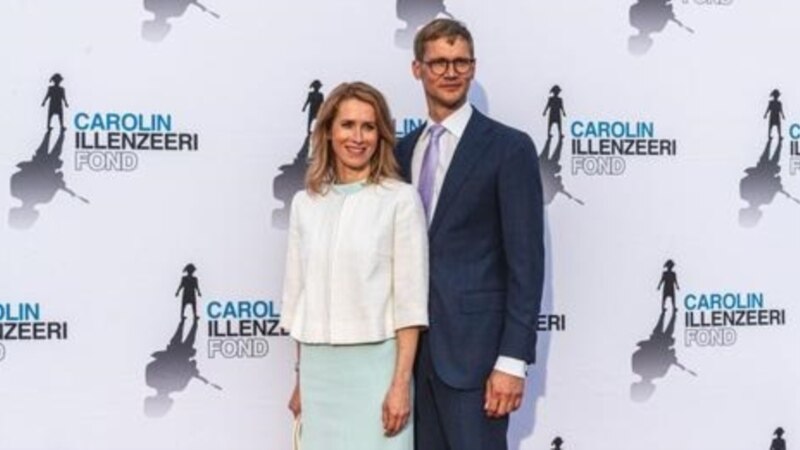 The husband of Estonian Prime Minister Kai Kallas, Arvo Hallik, announced his intention to sell all his shares and leave the board of directors of Stark Logistics, a freight forwarder to Russia. This is reported by the ERR portal.
In a statement to the Estonian media, Hallik said he understands the damage to his wife's reputation can be caused by a scandal related to his business and his firm's business relations with Russia. "I have agreed with the other shareholders of Stark Logistics that I will immediately sell all of my shares back to Stark Logistics, as well as resign from the company's board, terminate the financial manager's employment contract, waive any other roles and responsibilities and transfer them to other employees," he specified.
Speaking about his company's business ties with the Russian Federation, Hallik said: "We discussed the transportation issue for our client many times and believed that we were doing the right thing in helping the right people and saving a good Estonian company there, otherwise we would not have been able to do this. I understand that many people in Estonia don't think so, on the contrary, they don't think it's moral in the light of Russia's war of aggression."
He also confirmed the words of Callas, who a day earlier, in a comment to Bloomberg, said she had no idea about her husband's business. "This week we discussed all this in the light of media coverage, and her assessment was clear – no circumstances justify the implementation of these transportations. But stopping the transportation is no longer a sufficient step for me <...>. In these circumstances, I am better off completely give up his stake in Stark Logistics and work in the company," Hallik said.
Earlier in its investigation, ERR found out that Arvo Hallik owns a minority stake in Stark Logistics, which, after the start of full-scale Russian aggression, continues to transport goods to the Russian Federation. According to the CEO of the company, Kristjan Kraag, Stark Logistics has received more than 1.5 million euros from transportation to Russia since February 2022.
The ERR investigation caused a wide resonance in Estonia. The head of state, Alar Karis, said that Kallas is obliged to answer in detail questions about her husband's company, which was found to have ties with Russia. "The public is waiting for an explanation from the prime minister. And after that, she will probably have to think for herself and talk with her advisers about what the next steps will be," he said.
The question of the possible resignation of Kallas from the post of prime minister began to be discussed in the Riigikogu (Estonian parliament). Thus, the Center Party faction began negotiations with other parliamentary factions on the expression of a vote of no confidence in the head of the Estonian government.
"The Kaja Kallas scandal has seriously damaged the image of the Estonian state. Kaja Kallas has been one of Ukraine's most active advocates both in Estonia and in Europe and has emphasized the importance of imposing and enforcing sanctions. She also urged companies to use their moral compass. Unfortunately, the head of government did not behave as she said and did not clearly answer the question whether she knew that her husband's company was operating in Russia," said the head of the Center Party faction, Tanel Kiik.
In December 2022, Kallas said that she "does not consider it right" for Estonian state-owned companies to participate in the transportation of goods, in particular nickel, from Russia, even if they are not subject to sanctions. In May 2023, in an interview with the Financial Times, she noted that she had to "beg" Estonian companies not to help with "gray" deliveries of sanctioned goods to Russia.