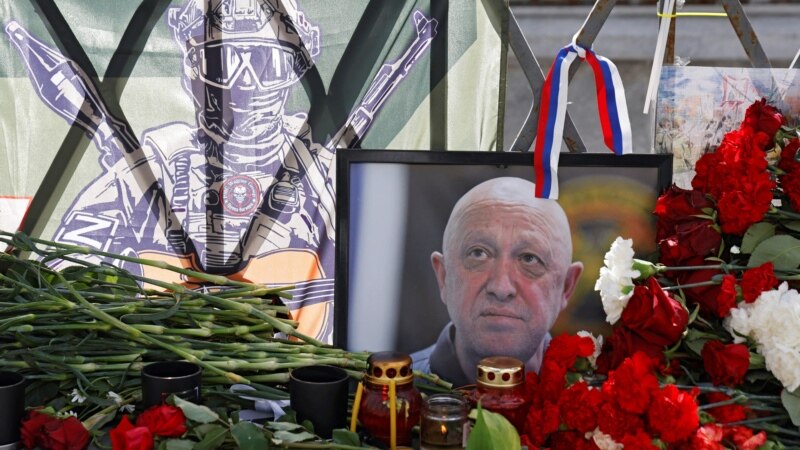 The founder of the Wagner PMC, Yevgeny Prigozhin, who is on the list of passengers of the plane crashed on August 23 in the Tver region, met with the President of the Central African Republic (CAR) Faustin-Archange Touadéra a few days before the crash. This is reported by The Wall Street Journal, citing sources.
According to the interlocutors of the publication, Prigozhin's plane was seen in Bangui on August 18. At a meeting with Touadera, the founder of the PMC assured that the failed attempt of a mercenary rebellion in Russia at the end of June would not interfere with the group's activities in the Central African Republic.
The meeting at the presidential palace was also attended by CAR intelligence chief Wanset Lingissara, according to sources. But neither his representatives nor the representatives of the President of the Republic responded to The Wall Street Journal's request.
After meeting with CAR leaders, Prigozhin allegedly met with representatives of the Sudanese Rapid Reaction Force. In mid-April, a conflict began between them and the armed forces of Sudan, which continues to this day.
The Sudanese delegation, according to sources, arrived in Bangui from Darfur and brought gold as a gift for Prigozhin. This was the response of the Sudanese side to the supply of ground-to-air missiles by the head of the Wagner PMC. Russian mercenaries helped the Rapid Reaction Forces win a series of victories over the army of Sudan. Including taking control of one of the enterprises in Khartoum.
The Sudanese authorities and Prigozhin himself rejected the presence of Wagner PMC in Sudan during the outbreak of the conflict.
Before leaving for Moscow, Prigozhin also visited Mali, the newspaper writes. He spent some time in Bamako and from there went to Moscow.
On August 21, a video message from Prigozhin appeared in channels close to the Wagner PMC, in which he said that the group was in Africa and was engaged in the fight against radical Islamist groups. The name of the country and the date of recording Prigogine did not say. The business jet, owned by Prigozhin, was heading from Moscow to St. Petersburg on August 23. On board, in addition to the founder of the PMC, was also the commander of the group Dmitry Utkin (call sign "Wagner"). The plane crashed in the Tver region. Rescuers found 10 bodies at the crash site. Identification is underway. Officially, the death of Prigozhin and Utkin has not yet been confirmed. The investigation has not yet reported on the main version of the crash. The press and social media users are discussing several likely causes of the incident, including a missile hitting a plane and a terrorist attack. Sources in the British military department believe that the Russian Federal Security Service is behind the plane crash. Russian presidential spokesman Dmitry Peskov denied all reports of the Kremlin's possible involvement in the plane crash.