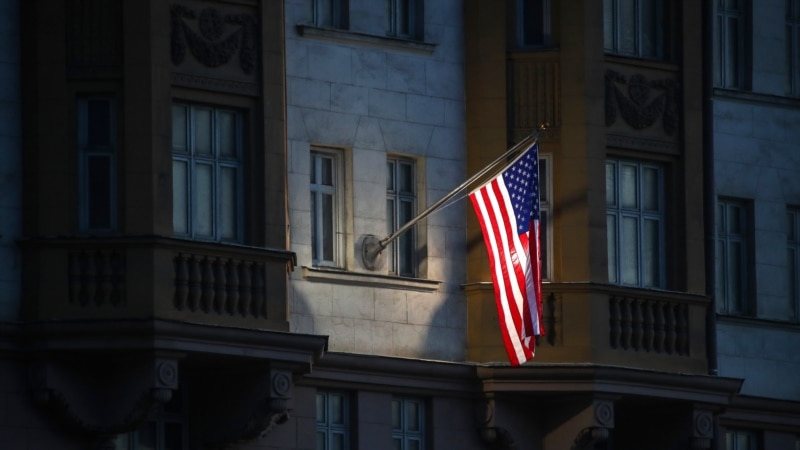 The Russian Federal Security Service has charged Robert Shonov, a former employee of the US consulate in Vladivostok, who was previously detained in a case of cooperation on a confidential basis with a foreign state. This was reported by TASS with reference to the press service of the FSB Public Relations Center.
According to the FSB, as an "informant for the US Embassy in Moscow," Shonov, since September 2022, has been collecting information "on the course of a special military operation" (as the Russian authorities call the war in Ukraine) and on mobilization in the regions of Russia, as well as "on problematic moments and assessment of their impact on the protest activity of the population on the eve of the presidential elections in Russia in 2024".
The FSB plans to interrogate employees of the political department of the US Embassy in Moscow, Jeffrey Sillin and David Bernstein, who, according to the intelligence service, gave orders to Shonov. What kind of data was collected by Shonov, and whether they are secret, the FSB does not report.
RIA Novosti publishes a video of Shonov's detention. On it, the FSB officers put on overalls of one of the public utilities to detain Shonov. During interrogation, Shonov said that the secretary of the embassy, ​​David Bernstein, allegedly instructed him to look for "journalists, politicians, entrepreneurs who are loyal to the United States and who could subsequently be used to collect information."
62-year-old former employee of the US Consulate General in Vladivostok Robert Shonov was arrested in the spring of 2023. At the same time, Daniil Krinari, who is suspected of collaborating with Ukraine, was arrested in St. Petersburg. "Mediazona" suggested that the cases of Shonov and Krinari are connected. The US State Department condemned Shonov's detentions, calling the allegations unfounded. According to the agency, Shonov worked in Vladivostok for more than 25 years, and after the closure of the consulate in April 2021, he worked for a company with which a contract was signed to provide services to the US Embassy in Moscow. At the time of his arrest, Shonov's sole responsibility was to compile materials from publicly available Russian media, the State Department said in a statement. An article on cooperation on a confidential basis with a foreign state appeared in the Russian criminal code in July 2022. Those accused of it face from 3 to 8 years in prison.
​