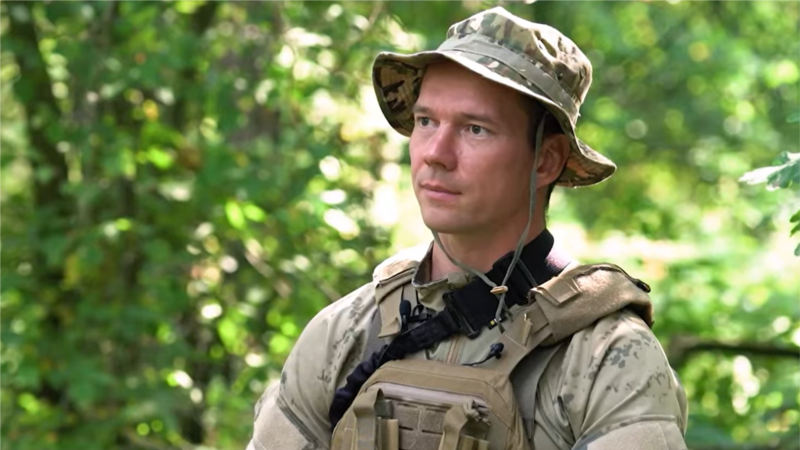 The first in the Russian Federation convicted under the article on repeated violation of the rules of rallies, Ildar Dadin, said that he had left the country in order to fight on the side of Ukraine and "resist Russia's crimes." He stated this in an interview with Mediazone.
According to Dadin, he could not come to terms with the full-scale invasion of the Russian army into Ukraine, and therefore, in March 2022, he left Russia for Poland, in order to then fight on the side of Ukraine.
In Poland, he spent a year preparing documents that would allow him to come to Ukraine and join one of the volunteer battalions, consisting of Russians opposed to Putin's policies.
In June 2023, Dadin joined the Siberian Battalion and is currently undergoing training before being sent to the front. The activist clarified that he decided to join this unit, since for him it was "practically the only way" to fight on the side of Ukraine.
Dadin chose the call sign Gandhi – in honor of the Indian politician and freedom fighter Mahatma Gandhi, a supporter of non-violent resistance.
He also said that he "must kill in order to stop the original killings."
"As a last resort, I have to kill them (the Russian military). Ideally, I would like to take prisoners, I tell everyone, but they usually don't like me for this, but I would like to take prisoners, because in general I am against murders. They can be exchanged, you can save very good people who are now (in Russian) captivity. Therefore, I am more for capturing, not killing," the activist added.
Ildar Dadin was convicted in 2015 on charges of repeated participation in unauthorized rallies. He became the first convicted in Russia under this article. A year later, the activist spoke about the torture he was subjected to in Karelian correctional colony No. 7.
In February 2017, the Supreme Court overturned Dadin's sentence and recognized his right to rehabilitation. In December of that year, he received compensation from the state for illegal criminal prosecution in the amount of 2 million 200 rubles.