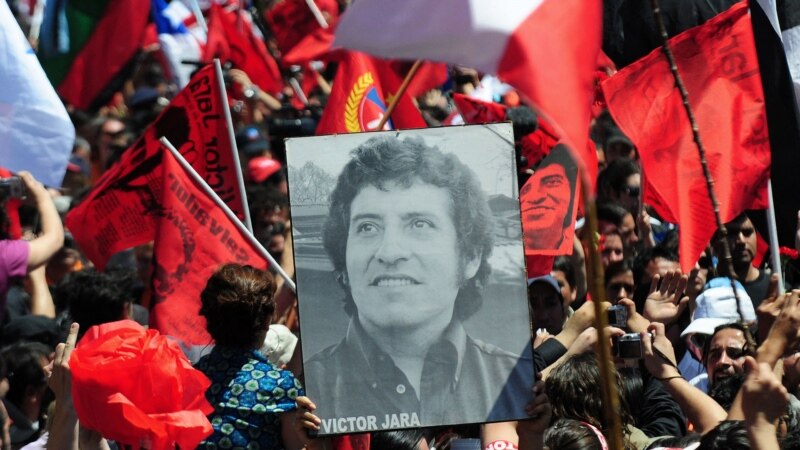 Chile's supreme court on Monday handed down its final verdict in the 1973 detention, torture and murder of singer Victor Jara. Six former military men aged between 73 and 85 were sentenced to 15 years and one day in prison for murder and 10 years and one day for kidnapping, La Tercera reported. Another defendant, a former officer, was sentenced to five and three years in prison for covering up murders and kidnappings.
Jara, 40, was a member of the Communist Party of Chile. The musician was arrested and killed in the first days after Augusto Pinochet's military coup because of his support for deposed President Salvador Allende. Together with him, the 33-year-old lawyer Littre Quiroga, who headed the Chilean prison service under Allende, was killed.
Jara and Quirogi were among the tens of thousands detained by the military and held at Chile's stadium, now renamed after Jara. They were separated from the other prisoners and shot dead in the stadium's changing room, with 44 bullets found in Hara's body and 23 in Quiroga's. They had 56 and 47 broken bones, respectively. Later, their bodies were dumped at a cemetery in the suburbs of Santiago.
The statement about the murder of Jara was filed with the authorities in 1978, about the murder of Quiroga – in 1987. The cases were not investigated for decades, until Augusto Pinochet was arrested in London in 1998 at the request of a Spanish investigator, writes El País. The publication notes that the accused are likely to be sent to prison despite their age.