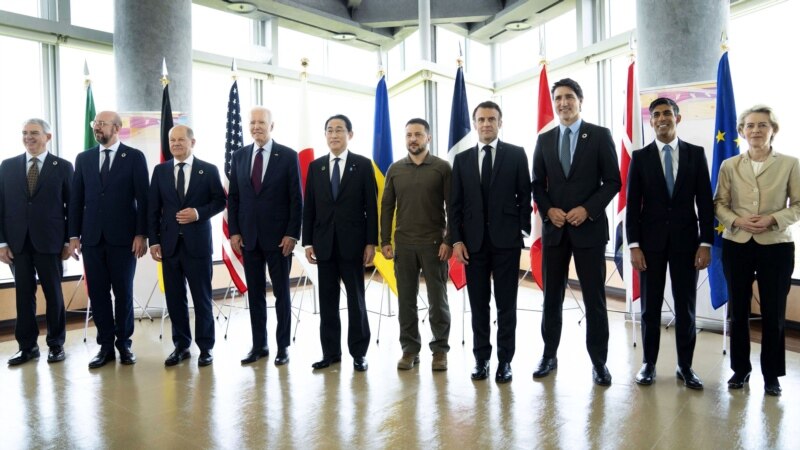 The United States and its European allies are developing security guarantees for Ukraine, but such agreements may not end until 2024 at the earliest. This is reported by The Wall Street Journal, citing sources. According to them, only the United States and Great Britain started negotiations with Kiev. France should join them in the coming weeks.
According to the interlocutors of the publication, the development of guarantees for Ukraine is a rather laborious process. So far, the participants in the agreements being prepared do not have a common opinion on what exactly the obligations of the parties should be. They also need to discuss with Kiev – in the midst of the current war – what Ukraine's future military needs might be, writes The Wall Street Journal.
According to sources of the publication, Europe fears that if Donald Trump wins the US presidential election in 2024, he will try to reduce the amount of funds allocated to Kyiv.
In addition, European officials need to be confident that the EU's defense industry can help Ukraine without compromising the Western military's resupply needs. At the same time, not all EU states have a level of defense industry comparable to the American one, the publication says.
Kyiv and Washington began negotiations on security guarantees for Ukraine in early August. London later joined them. The Ukrainian side expressed the hope that the first agreements could be concluded before the end of the year.
President of Ukraine Volodymyr Zelensky in a recent interview said that Kyiv could receive security guarantees similar to Israeli ones from the United States. Israel is not part of NATO, so the members of the military alliance are not required to assist it in the event of an attack. At the same time, the country is a partner of the United States in the Middle East and a recipient of American military assistance.