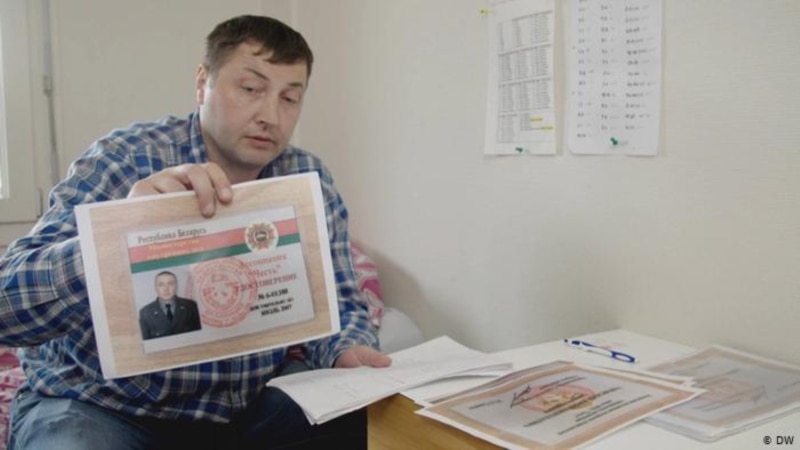 On September 19, a court in Switzerland will begin to consider the case of former fighter of the special rapid reaction unit (SOBR) of the Ministry of Internal Affairs of Belarus, Yuri Garavsky. He is accused of participating in the forced disappearances of three political opponents of Alexander Lukashenko in 1999.
Then the former Minister of Internal Affairs of Belarus Yuri Zakharenko, the ex-head of the Central Election Commission Viktor Gonchar and businessman Anatoly Krasovsky, who supported the opposition, were kidnapped and killed. These crimes have not yet been fully investigated in Belarus.
Garavski will be tried under universal jurisdiction. As Pavel Sapelko, a lawyer for the Belarusian human rights center "Viasna", said, the first-ever prosecution of an alleged member of Lukashenko's "death squad" is a powerful signal that justice for international crimes can and will be carried out regardless of state borders and the time that has passed since the commission. crimes.
According to Swiss law, punishment under this article ranges from one to 20 years in prison. Garavsky himself is counting on witness status and a suspended sentence.
In 2019, Yuri Garavsky told in an interview with Deutsche Welle that in the late 90s he personally participated in the kidnappings and murders of political opponents of Alexander Lukashenko. According to Garavsky, former head of the Ministry of Internal Affairs Yuri Zakharanka was detained on the way home, killed at a military training ground, and his body was then burned in the crematorium of the Northern Cemetery of Minsk. He also admitted that, together with his colleagues, on orders from above, he kidnapped and killed Viktor Gonchar and Anatoly Krasovsky. Garavsky claims that their bodies were thrown into a pit and their belongings were burned. What exactly happened to Zakharenko, Gonchar and Krasovsky after the abduction remains unclear; their remains were never found.
After the interview, human rights activists from the International Federation of Human Rights (FIDH) found out that Garavski was in Switzerland, where he had asked for asylum.
In the spring of 2021, relatives of Lukashenka's missing opponents filed a complaint with the Swiss prosecutor's office against the former SOBR fighter. Haravski was arrested for a short time. During interrogation, he fully admitted his guilt. He was released until the investigation was completed and the case was brought to court.
The Garavski case will be the first time the criminal article on "forced disappearance" has been used in Swiss judicial practice.