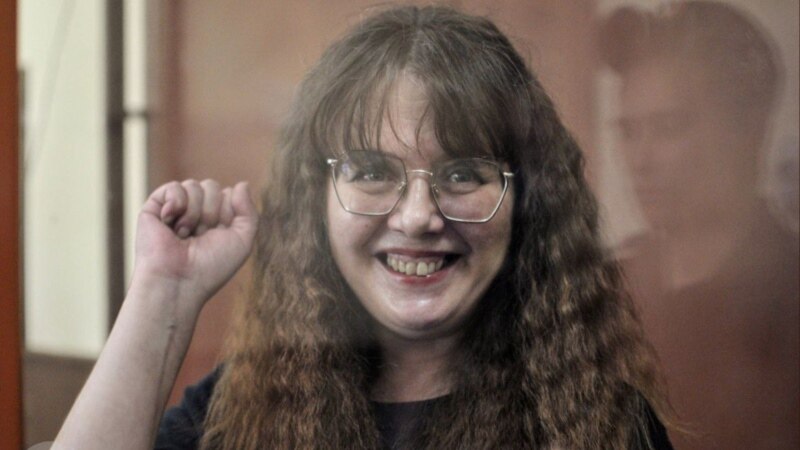 The Kirovsky District Court of St. Petersburg sentenced Peaceful Resistance activist Olga Smirnova to six years in a general regime colony in the case of military "fakes" (clause "e" of part 2 of article 207.3 of the Criminal Code of the Russian Federation). This is reported by "Network Freedom".
In addition to imprisonment, the court banned Smirnova from administering Internet pages for four years. Earlier, the prosecutor's office asked the court to appoint her seven years in prison.
The reason for the case against the activist was, according to investigators, seven anti-war posts in the Peaceful Resistance community on the VKontakte social network, the authorship of which is attributed to Smirnova. These posts, as the prosecution indicated, mentioned the transformation of Ukrainian cities into ruins, civilian victims of shelling in Zaporozhye, Kharkov, Kiev, Izium, a fire at the Zaporozhye nuclear power plant, the shelling of the Babi Yar Holocaust memorial in Kiev and the death of Mariupol residents during the storming of the city Russian troops.
In the materials of the criminal case, as Network Freedoms notes, there is no indication of which statements the investigation considered statements of facts, as well as the connection between these statements and the actions of the Russian army, since the prosecution refused to conduct linguistic studies of the texts.
Smirnova refused to admit guilt in the case, separately emphasizing that she wrote anti-war posts, which the investigation considered "fake" against the Russian army, not out of political hatred. The activist's defense said she would appeal the verdict.
Speaking with the last word, the activist said that "Russia will not be happy." "A country that has caused Ukraine so much pain, so many deaths, so many irreparable losses cannot be happy," the convict added.
Olga Smirnova was arrested and sent to a pre-trial detention center in early May 2022.
"Peaceful resistance" – a group of St. Petersburg activists. They were detained many times during pickets: in particular, they regularly go out to protests in support of the Crimean Tatars. With the beginning of the full-scale Russian invasion of Ukraine, the group members began to carry out anti-war actions. For example, they burned a wooden letter Z on the shore of the Gulf of Finland. In April 2022, police drew up administrative protocols against four activists of this group for "discrediting" Russian troops.
In March last year, VKontakte, at the request of the Prosecutor General's Office, blocked the Peaceful Resistance community in Russia.