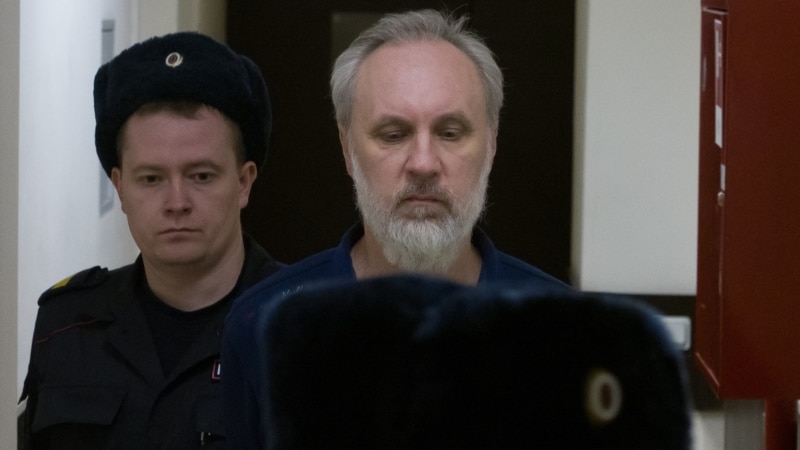 During the debate in the Kalininsky District Court of St. Petersburg, the state prosecutor requested seven years in prison for the former hieromonk Ioann Kurmoyarov in the case of military "fakes" motivated by political hatred (point "e" of part 2 of article 207.3 of the Criminal Code of the Russian Federation). It is reported by Sota Vision.
In addition to imprisonment, the prosecutor asked the court to ban Kuromyarov from administering Internet sites for two years, and also to take into account a mitigating circumstance – the suspect pleaded guilty.
In his last speech, according to the Bumaga edition, Kurmoyarov said that his motives "are of an exclusively religious nature," adding that, as a priest and monk, he was very upset that the war was going on between Orthodox people.
"I was deeply shocked, because Russians and Ukrainians are essentially one people. I was especially traumatized by the idea that Orthodox people are taking part and suffering on both sides of the conflict," he said.
Kurmoyarov's sentencing will take place on Thursday, August 31.
The reason for the criminal prosecution of the hieromonk was a video he published on YouTube in March 2022, which stated that the Russian soldiers killed in Ukraine would go to hell, not heaven. "Blessed are the peacekeepers," "peacekeepers", you understand what the problem is in paradise? And those who unleashed the aggression will not be in paradise," the priest said.
Kurmoyarov was detained in St. Petersburg in June 2022, his gadgets, two icons, a wooden cross and a cassock were taken from him. Then Kurmoyarov was arrested and sent to pre-trial detention center-1 "Kresty-2" in St. Petersburg.
In the summer of 2020, Kurmoyarov criticized the main temple of the Armed Forces. "This is another example of how Orthodoxy is turning into banal paganism, with its temples, heavenly patrons, icons of military branches, professional churches," he wrote at the time.
After that, Patriarch Kirill banned Kurmoyarov from serving for two months "due to inconsistency with the title of cleric of the Russian Orthodox Church" and "until all the circumstances of misbehavior are clarified."
In December 2021, Kurmoyarov wrote a statement to the Investigative Committee of the Russian Federation against Defense Minister Sergei Shoigu with a request to bring him to justice. The priest believes that the frescoes depicting Red Army soldiers and communist symbols located in the temple of the Ministry of Defense in the Patriot park near Moscow offend the feelings of believers.
In April 2022, he was deprived of his church rank. The Moscow diocese considered that he "forms false information" about the Russian army.