Short link
August 31, 2023, 7:10 p.m
Figure skater Vasilisa Kaganovskaya named the reasons for the breakup of the duet with Valery Angelopol.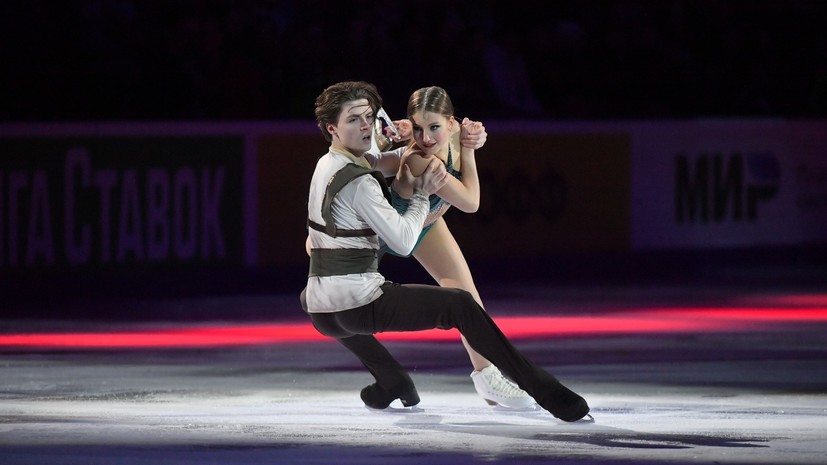 globallookpress.com © Komsomolskaya Pravda
"I want to tell you the truth. I have never tolerated a quarrel in public, but now I will not remain silent.
Valera told me that he doesn't want to ride with me. I know the reason perfectly well. And she had nothing to do with figure skating. It was, roughly speaking, personal. But the next day he changed his mind and started saying that he didn't want to skate because he wasn't happy with the way I was training. He told me that I beat him, that I didn't work well, that I treated him terribly, and so on.
Anzhelika Alekseevna and I did everything to save the couple and for some time it worked. But three days ago Valera brought a contract to training and said that if I don't sign it before September 1, he won't skate with me. The contract states that I must take it for full security," Kaganovskaya wrote on social networks.
She also stated that their coach Anzhelika Krylova offered different solutions, but Angelopol was ready to skate with Kaganovskaya only on his own terms.
The athletes are gold medalists of the Russian Grand Prix final (2023), winners and prize-winners of the Junior Grand Prix and Russian Grand Prix stages.
Earlier, Angelica Krylova commented on the breakup of the couple Vasilisa Kaganovskaya – Valery Angelopol.
Error in the text? Select it and press "Ctrl + Enter"