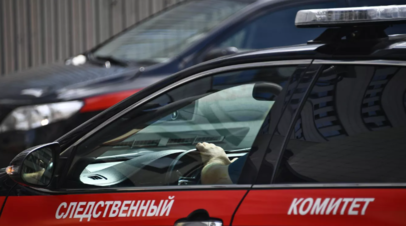 An investigation has been completed against three residents of Ukraine, born in 1980, 1998 and 2001, accused of committing crimes of a terrorist nature. This was reported by the Investigative Committee of the Russian Federation for the Zaporozhye region.
The accused, whose names the Investigative Committee does not name, according to the department, committed a terrorist act against the deputy head of the traffic police department of the Internal Affairs Directorate of the city of Berdyansk and the Berdyansk region. He died as a result of an improvised explosive device, and two other people were seriously injured.
"In addition, no later than September 2022, members of the criminal community transmitted information about the location of the department for working with citizens' appeals of the VGA of Berdyansk for the purpose of subsequently committing a terrorist act," the department said in a statement.
The activities of the criminal group were stopped by FSB officers, the attackers were taken into custody and charged under Part 2 of Art. 205.4 of the Criminal Code of Russia (participation in a terrorist community), art. 205 of the Criminal Code of Russia (committing a terrorist act), Art. 205 of the Criminal Code of Russia (preparation to commit a terrorist act).
In July, the majority of members of the terrorist nationalist battalion "Azov"*, whose trial is ongoing in the Southern District Military Court in Rostov-on-Don, refused to admit their guilt.
RT talked about the criminal cases of all the defendants.
* "Azov" – the organization was recognized as a terrorist organization by the decision of the Supreme Court of the Russian Federation of 08/02/2022.